match day--one of the most emotional, most exciting, most relieving, most surreal days to date. 4 years of medical school & you find out where you'll go to residency by opening a letter in your mailbox. it went something like this...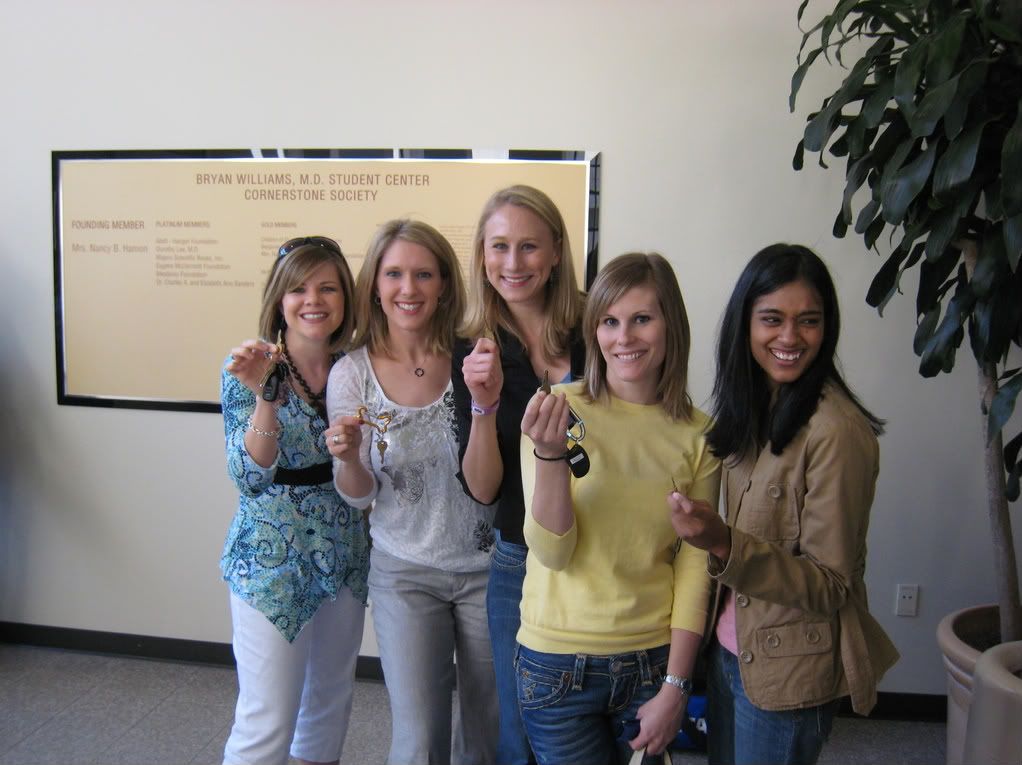 the keys (that you ONLY need for match day)--nevermind that i forgot mine in waco & my father-in-law & parents had to shuttle it up north for me!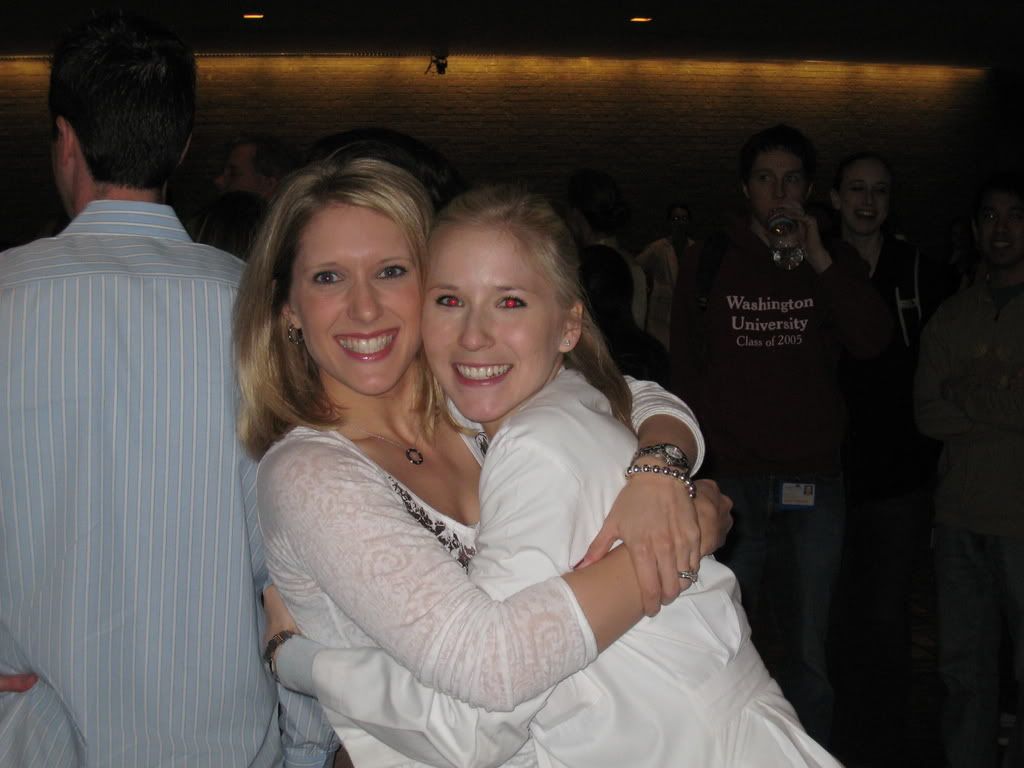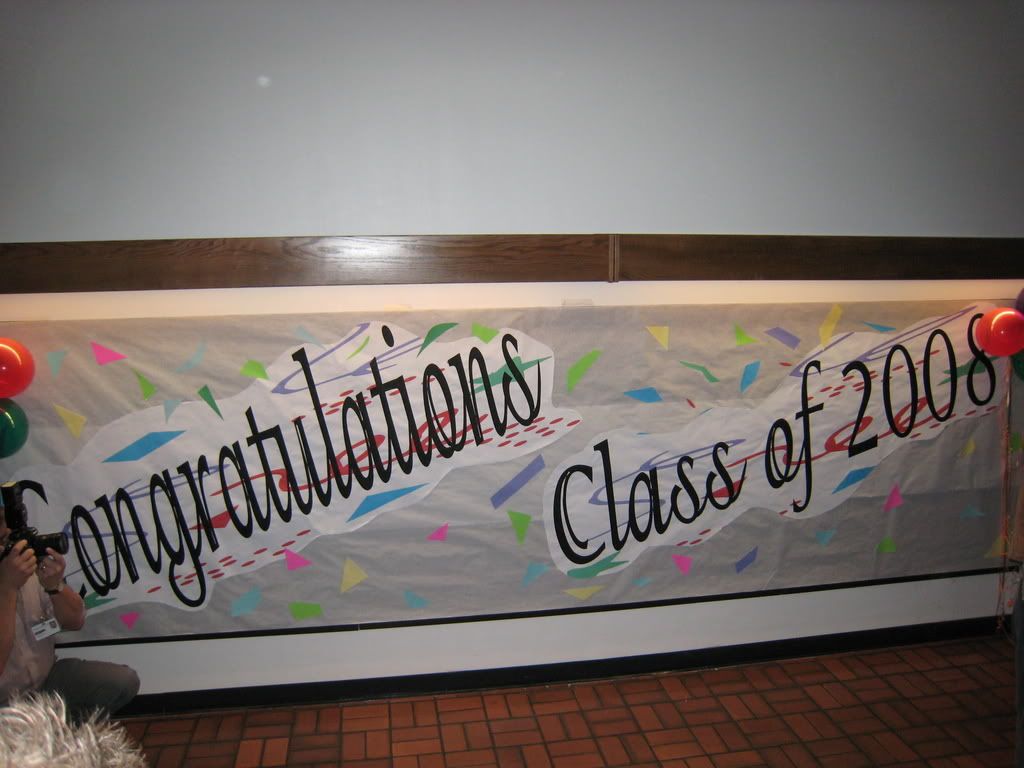 banner covering the mailboxes...just imagine the football team rushing through one in the friday night lights. it was that kind of aggression & chaos, but with nerds instead of jocks.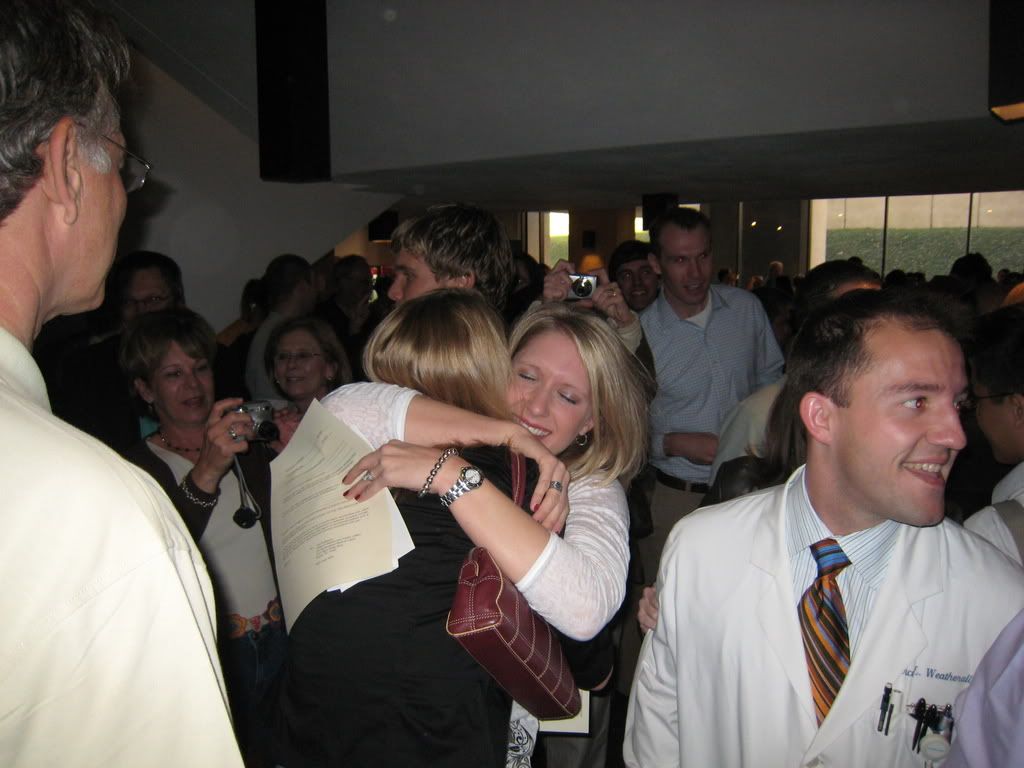 lauren--my best medical school friend, who's also going to baylor to do radiology. yea!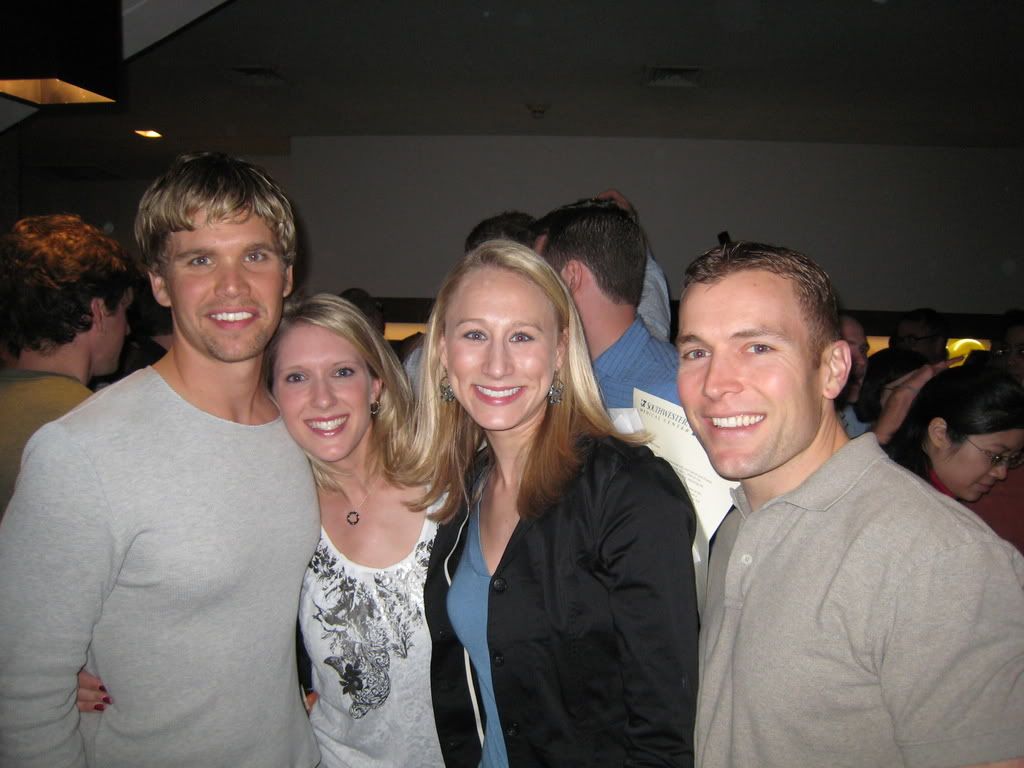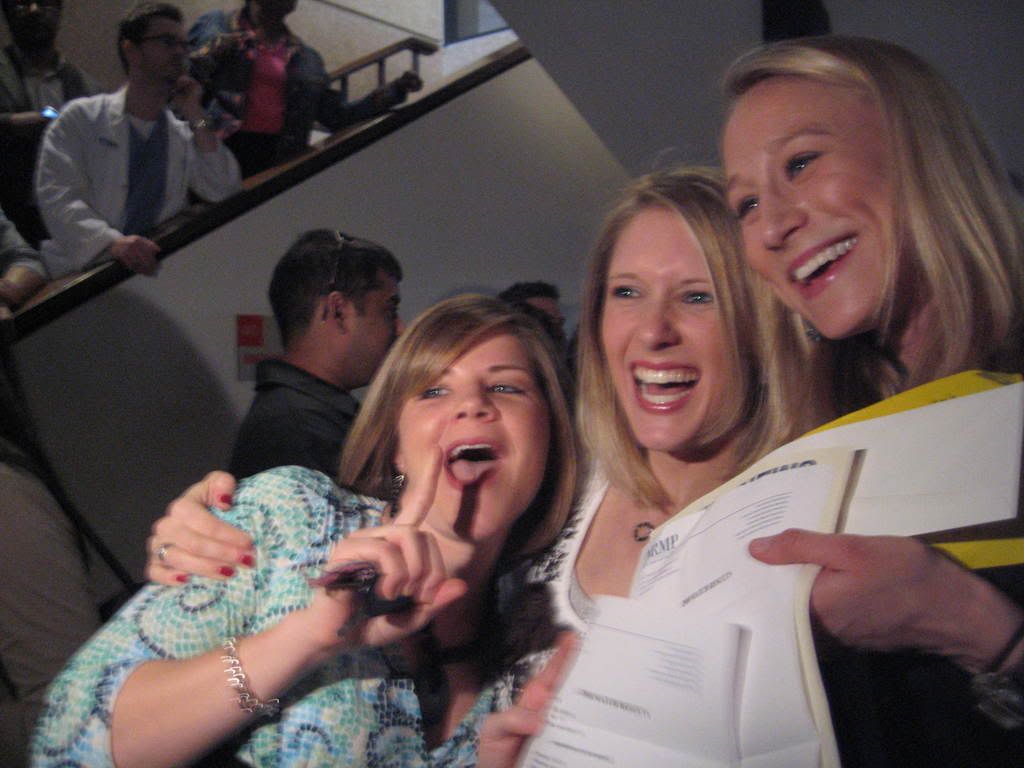 we were on the dallas news answering questions at this moment. i didn't actually see it, but wow--sure hope they caught this angle.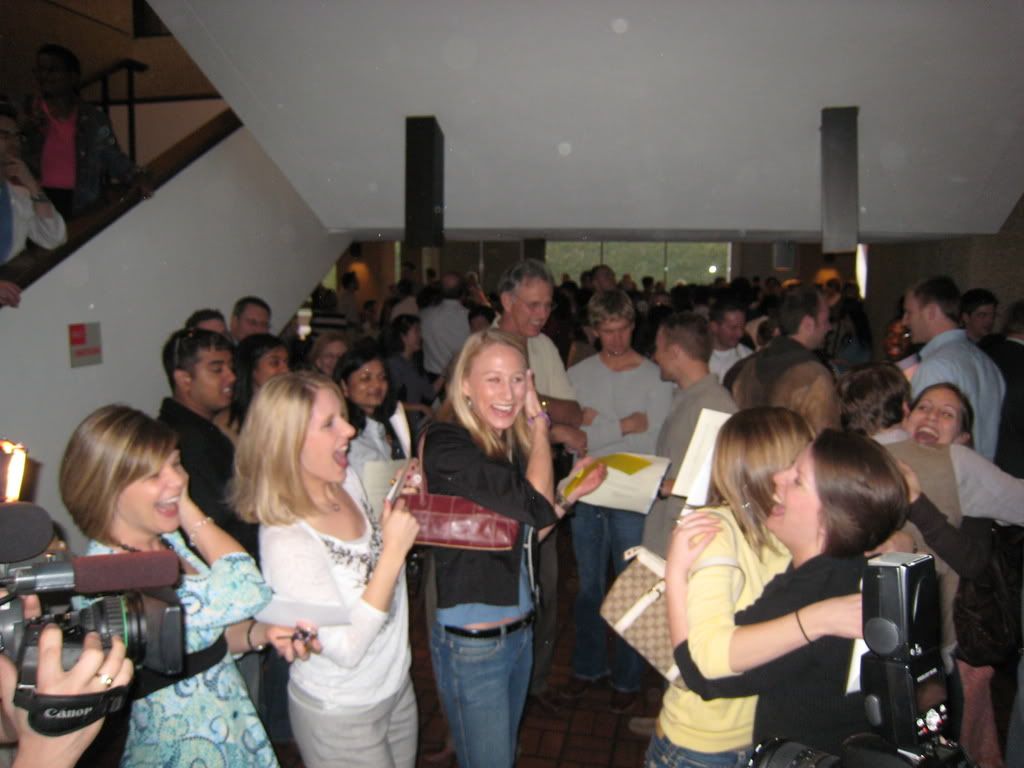 ALMOST all of our close friends are staying in dallas. joy (hugging in the black) is doing ob-gyn at baylor, alycia (hugging in the yellow) is doing anesthesiology at southwestern & katie (in the blue) is moving to waco to do family practice. in the best suprise of the day, emily (below, with me) is staying at southwestern to do ENT. and, jenny (who was nowhere to be found at this point) is doing medicine at baylor.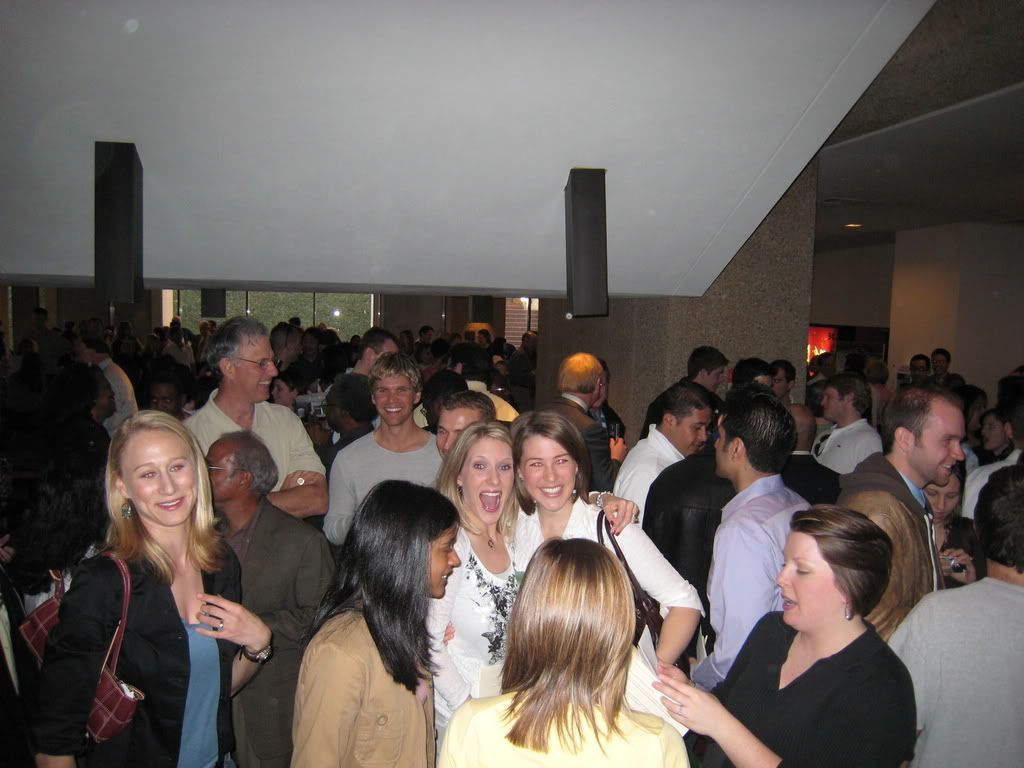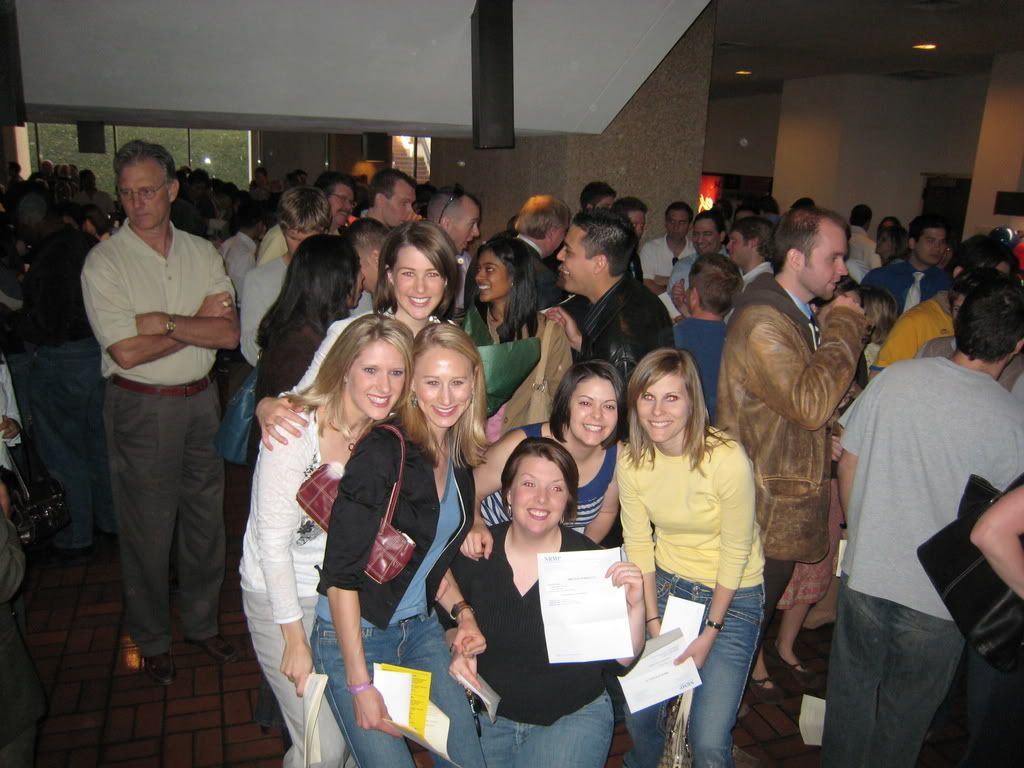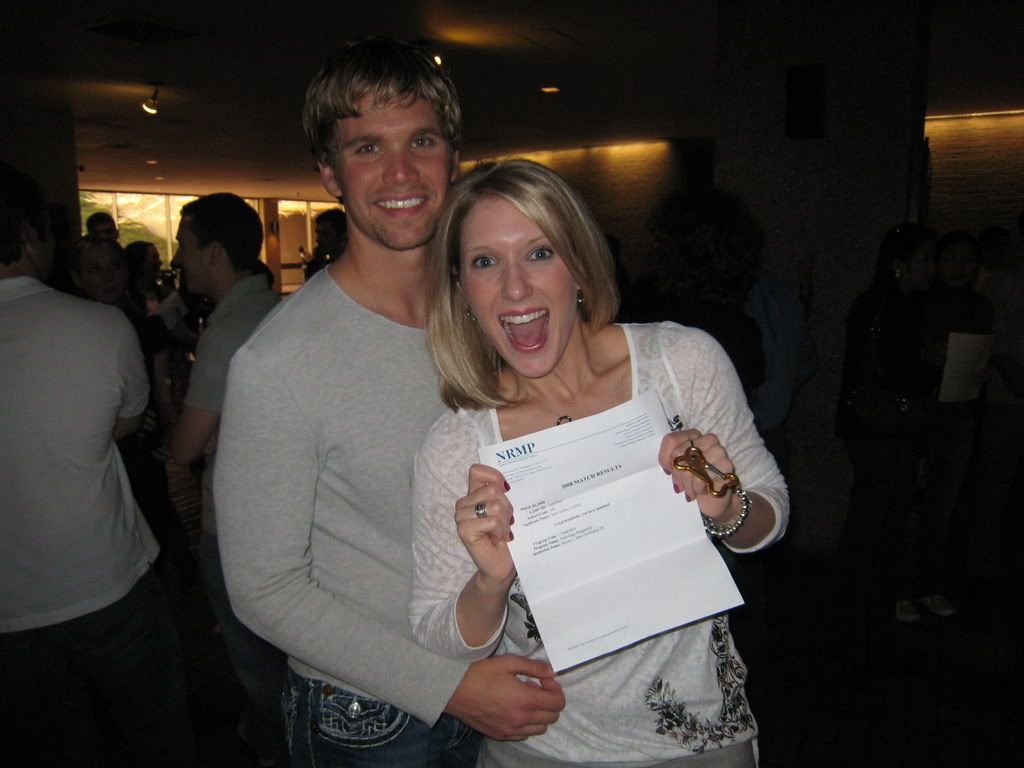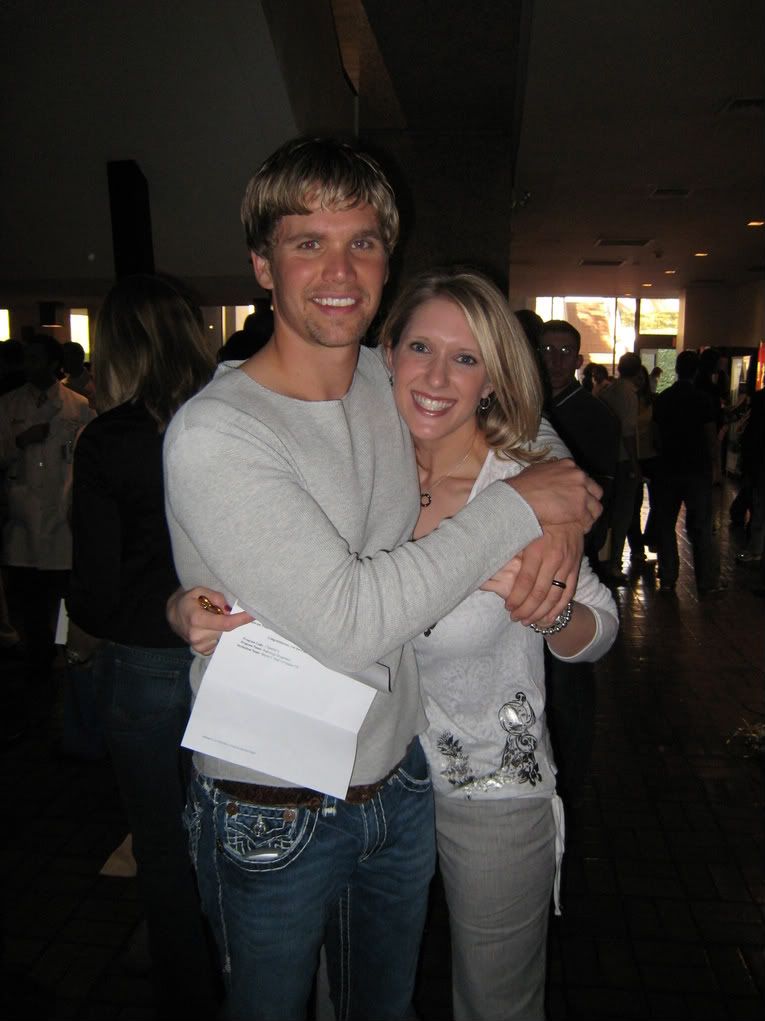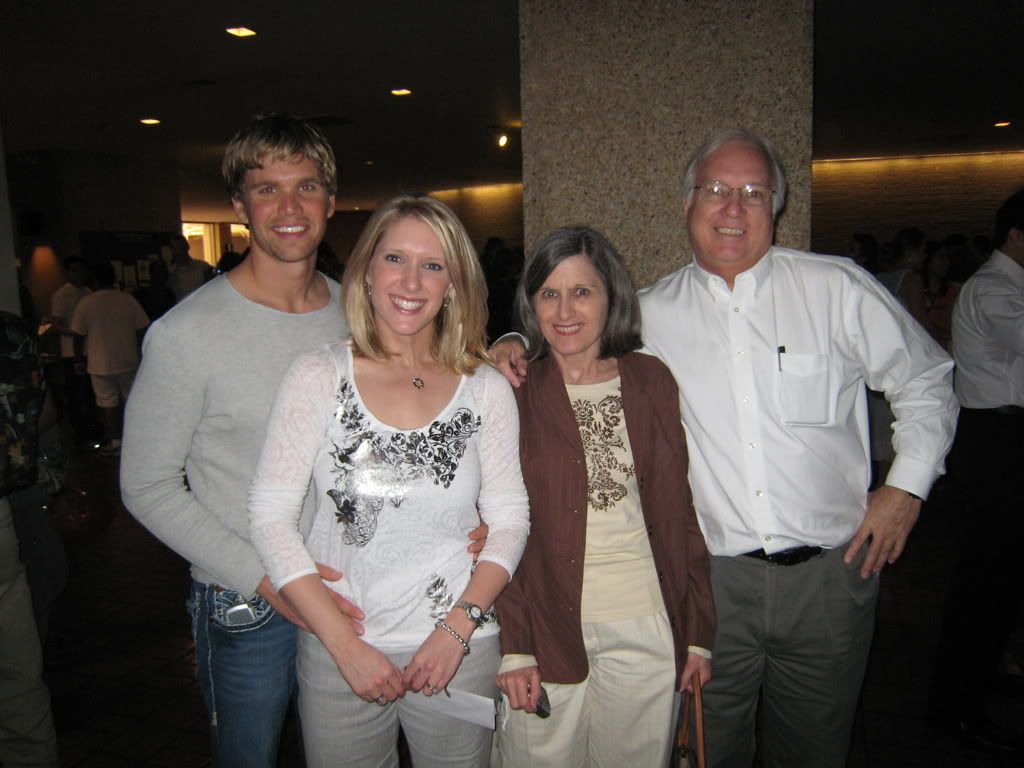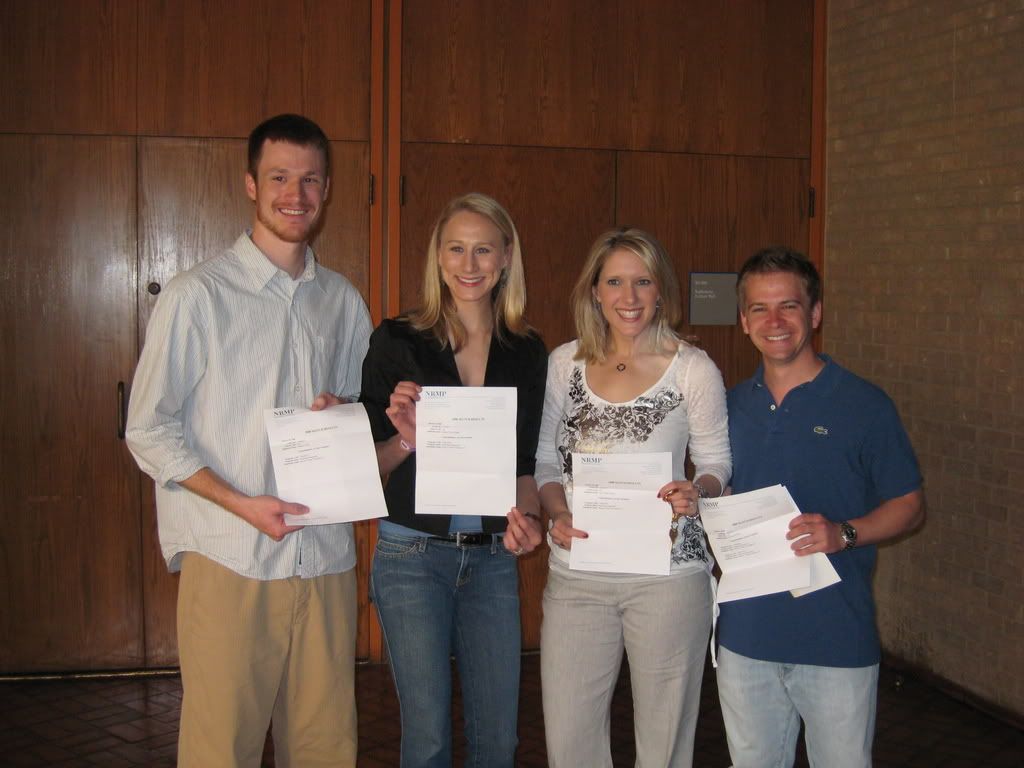 these are my classmates that will be doing radiology at baylor with me: tom, lauren & thomas!
and, the celebration that ensued...