word on the street is that we'll be here another 2 days! i thought russ was going to scream when his doctor said that this morning because he hates being cooped up--but, he's actually taking the whole thing very gracefully & in good spirits.
claude & becky came to visit last night...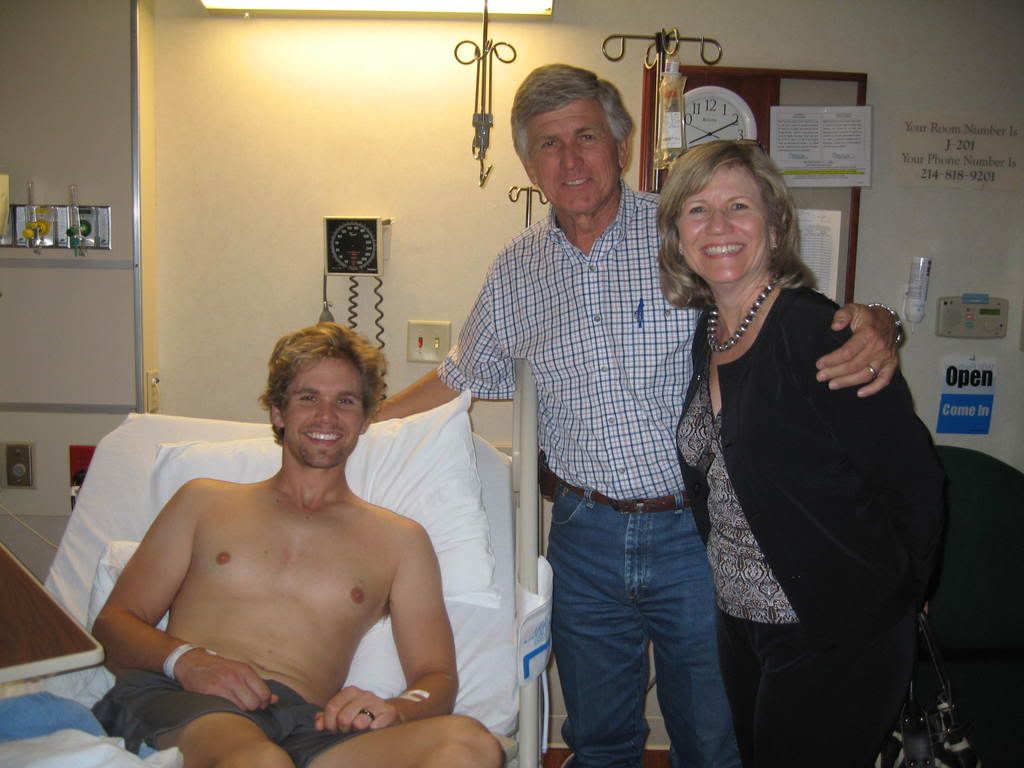 (and saw RL's tat for the 1st time)
morphine russell (this is his talkative, giggly alter ego that comes out at night...because he only has pain at night) INSISTED that i lay down with him--but the hospital bed is entirely too small.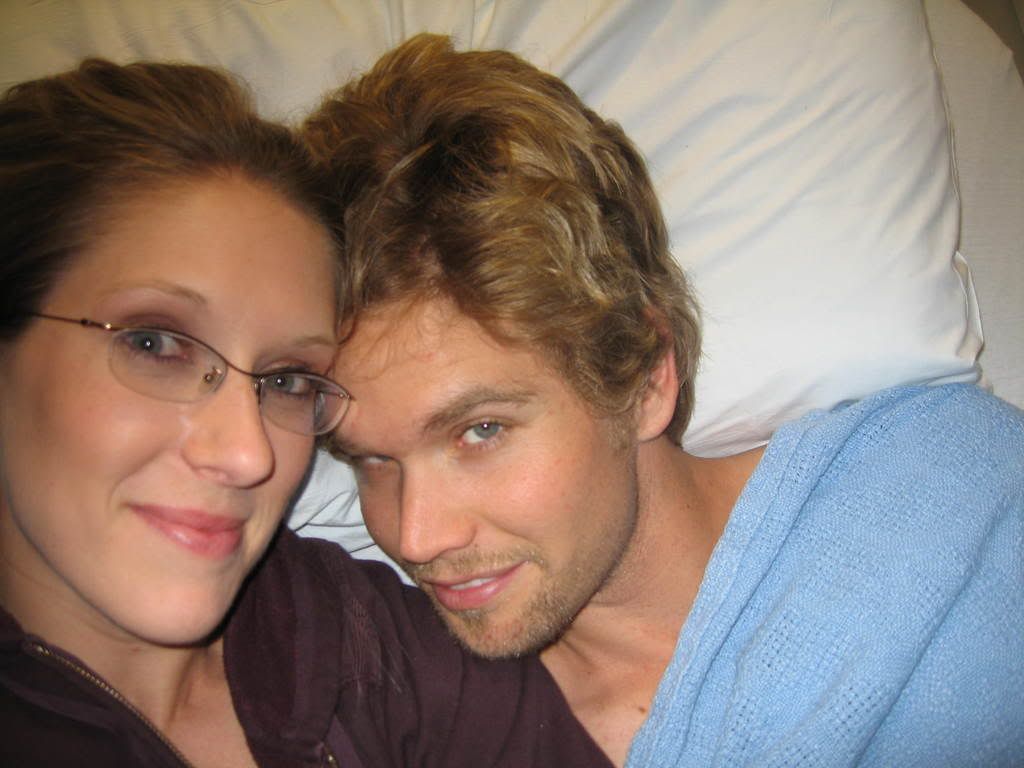 today's little perks...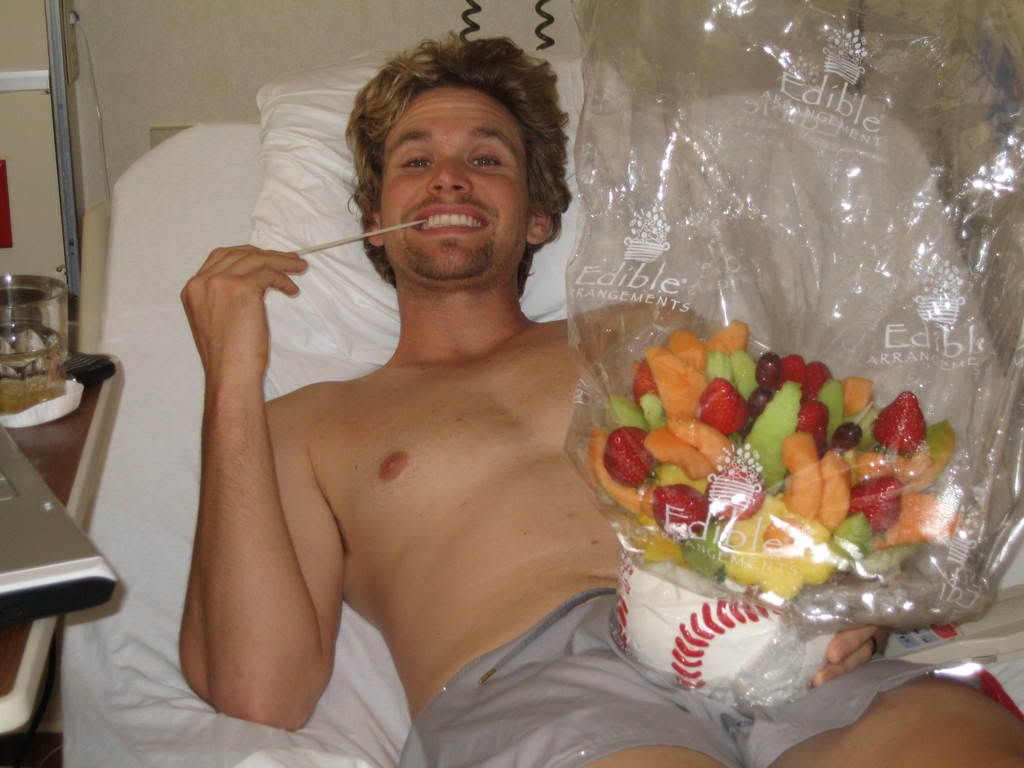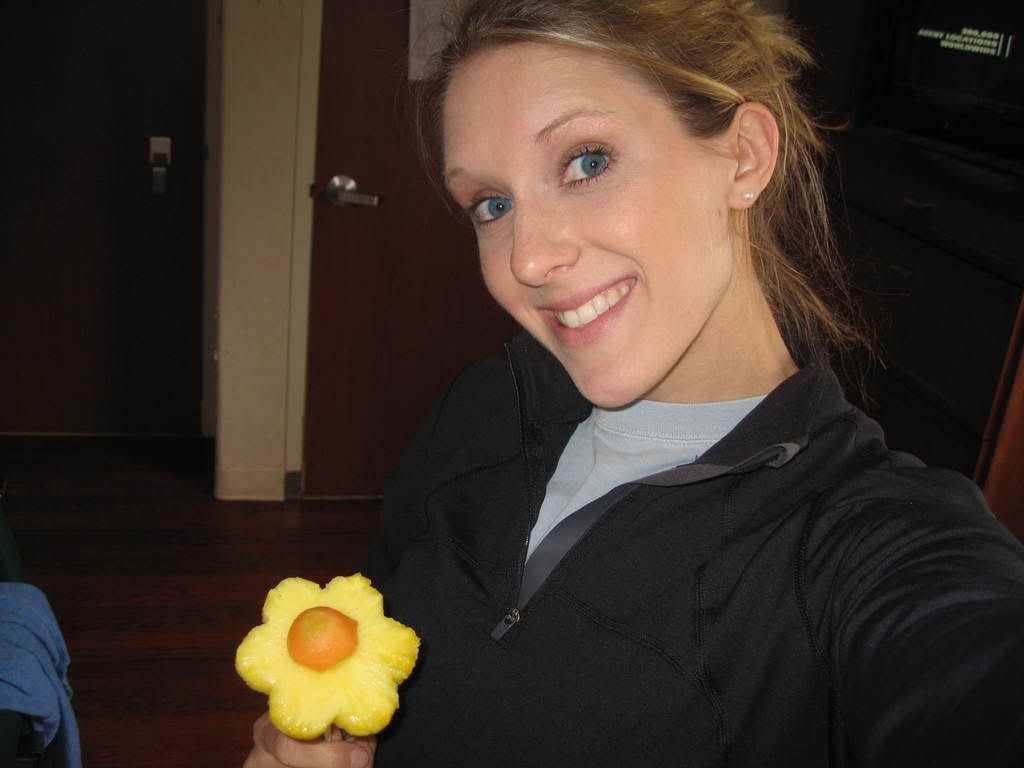 his leg looks tremendously better & he's healing up well! "but the fruit of the Spirit is love, joy, peace, patience, kindness, goodness, faithfulness, gentleness & self-control." galations 5:22