i graduate today--as in, i'm actually finished with school & i'm officially a doctor. not yet...later today. it's something i've looked forward to since i was a kid--and maybe that's what makes it so hard to believe that it's here.
this is the picture from the white coat ceremony when i was a first year med student. i was so excited, so proud to slip on that coat. i thought i had learned so much but, in hindsight, i didn't know anything. i couldn't have done a decent physical exam; i couldn't have written a note in the chart; i couldn't have imagined what the next 3.5 years would bring.
it's been 4 years of growing up, toughening up, staying up----of realizing the sacrifice it takes & the privilege it is to be in medicine. i would have never made it without russ & the family.
this is the oath we'll take tonight: "I pledge the following as an expression of the spirit in which I will strive to practice medicine: To promote health and relieve suffering in both the living and the dying. To approach all my patients with integrity, candor, empathy, and respect. To honor the confidences entrusted to me. To be a student and teacher always, and to remain conscious of my limitations. To place the welfare of the patients above personal gain, and to protect patients from improper care. To respond always in an emergency. To improve health care for the underserved, and to work to change those conditions in society that threaten the health of the community. To withdraw from active practice when I am no longer capable of fulfilling these pledges. To keep the promise of Hippocrates: "Above all, do no harm." I make these pledges solemnly, freely, and upon my honor."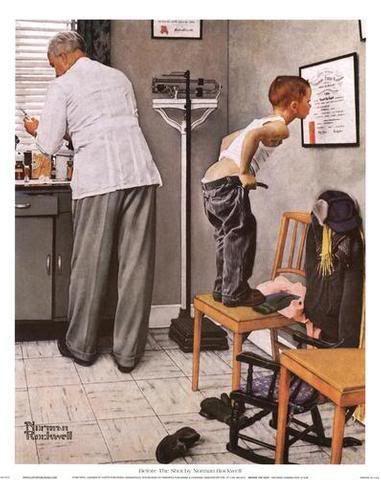 so, later today, they tell me that i'm no longer the kid in the chair but that i'm really a doctor. i'll let you know...