Well, we've been playing hard before my internship starts on Tuesday. I snuck home for a few fun days to hang out with Mom & Dad.
We also escaped a few weekends ago to Pensacola, FL for a long weekend with Lauren & Drew. It was marvelous! Any beach trip with those two includes poolside mojitos (or banana daiquiris for me), workouts overlooking the ocean, gourmet meals and side-splitting laughter.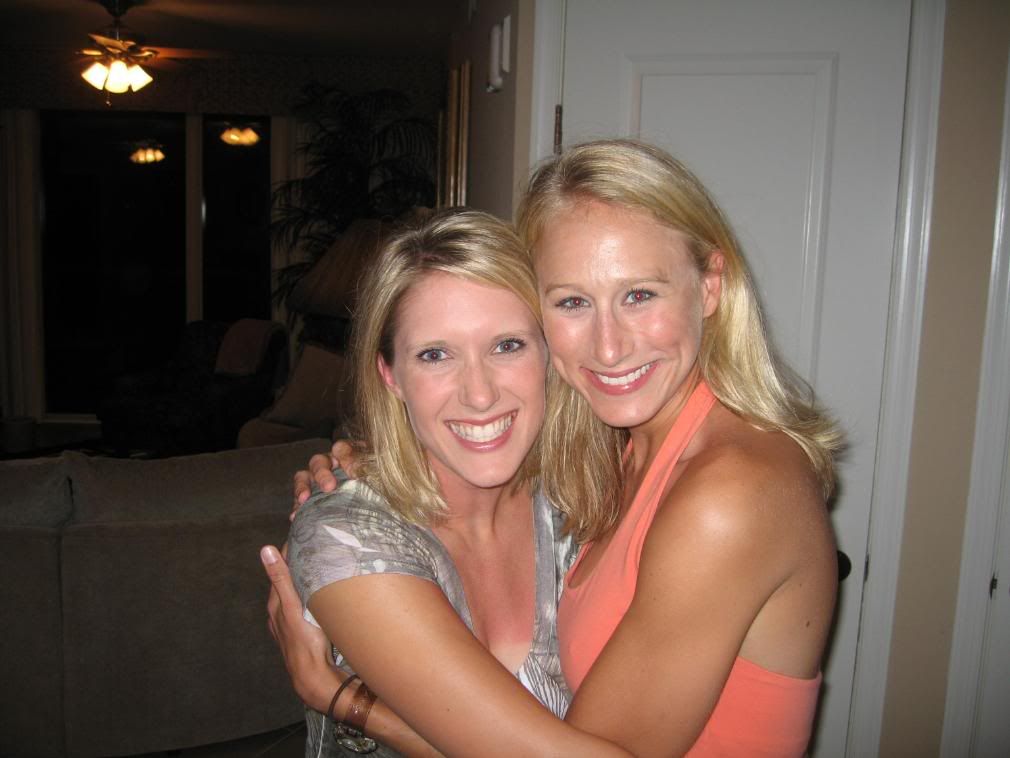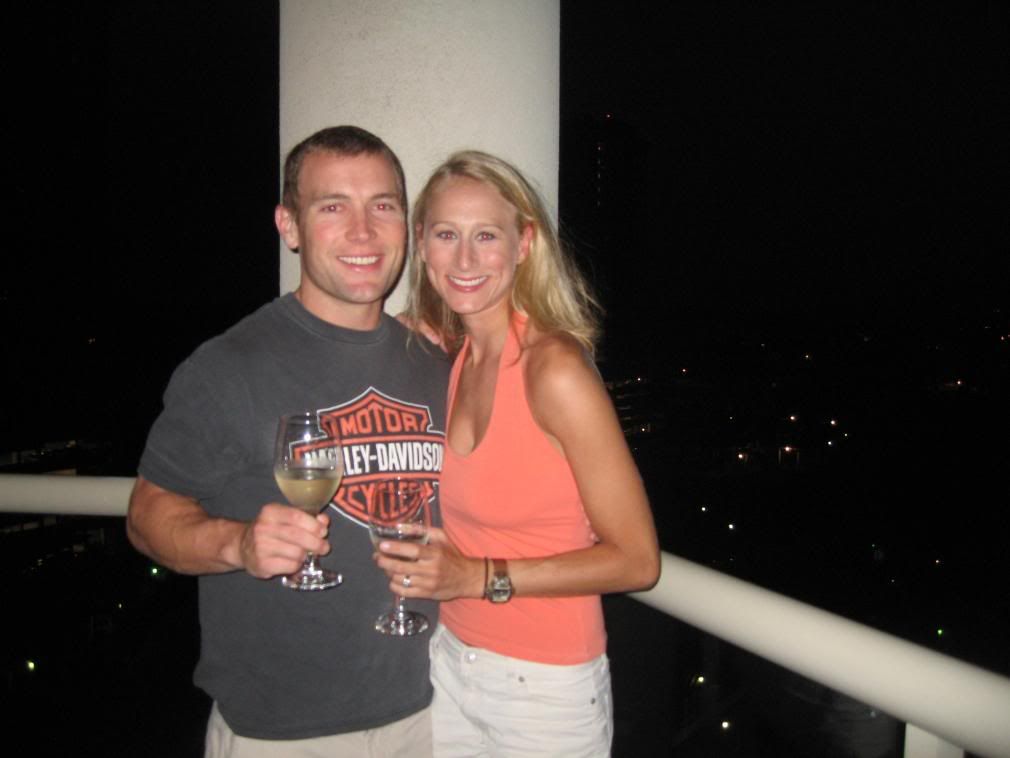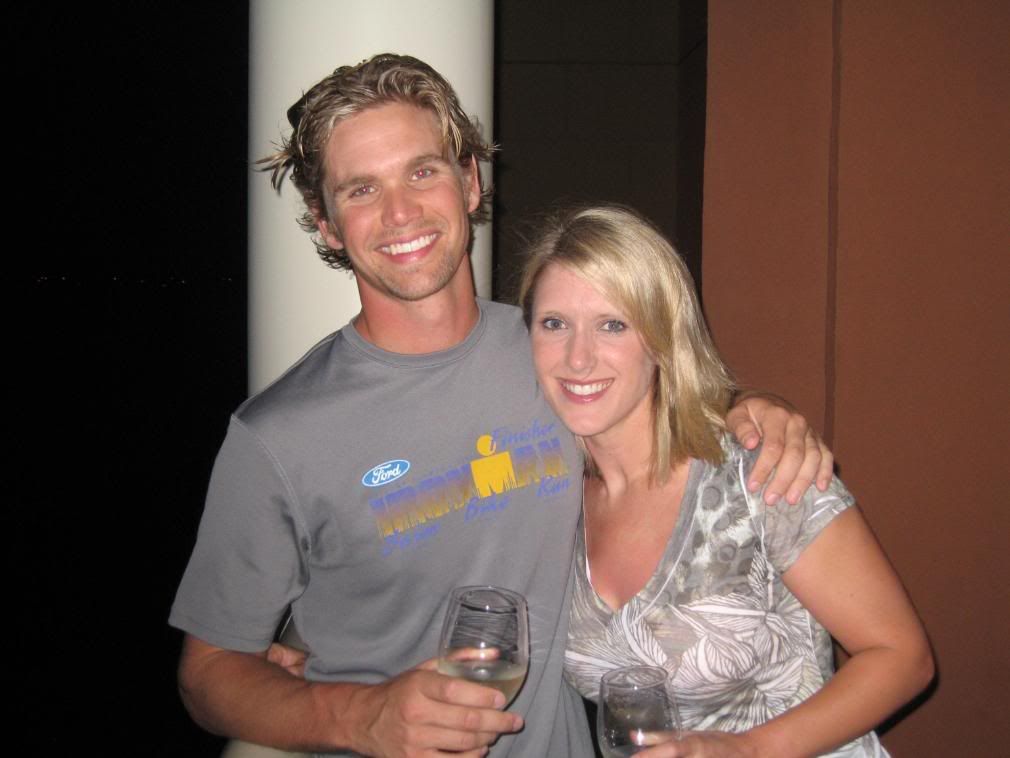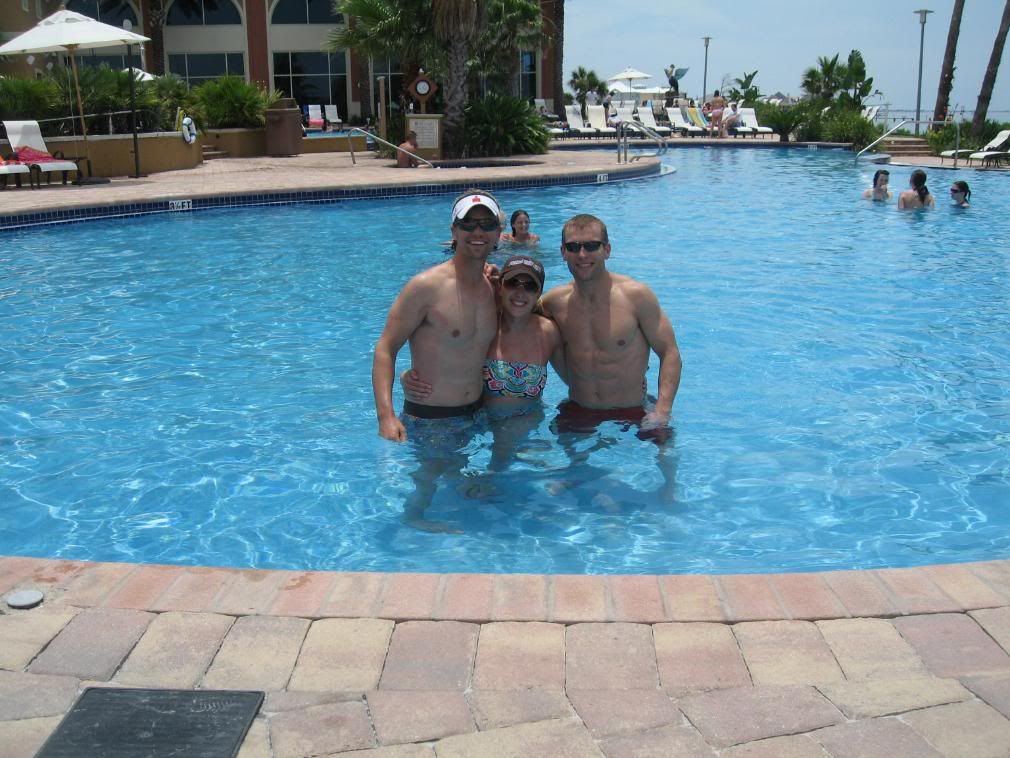 Russ' classic pancake flipping...even though it looks like it's sawing Drew's head in 1/2.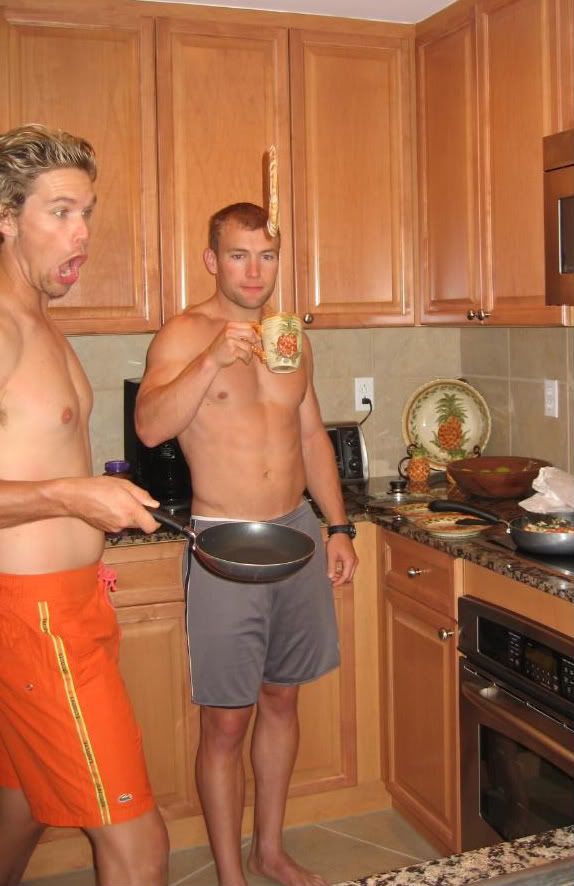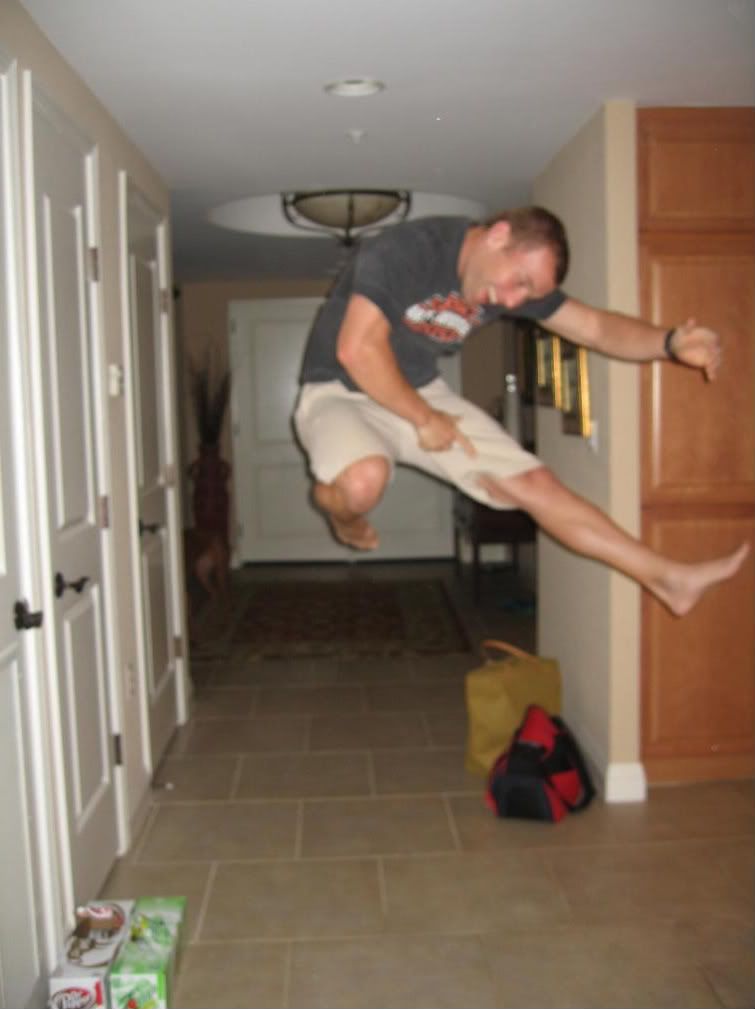 This is Russell reading a book...the first time ever documented and only the second time ever seen. It was a little too weird for me--looks like I've rubbed off on him after all.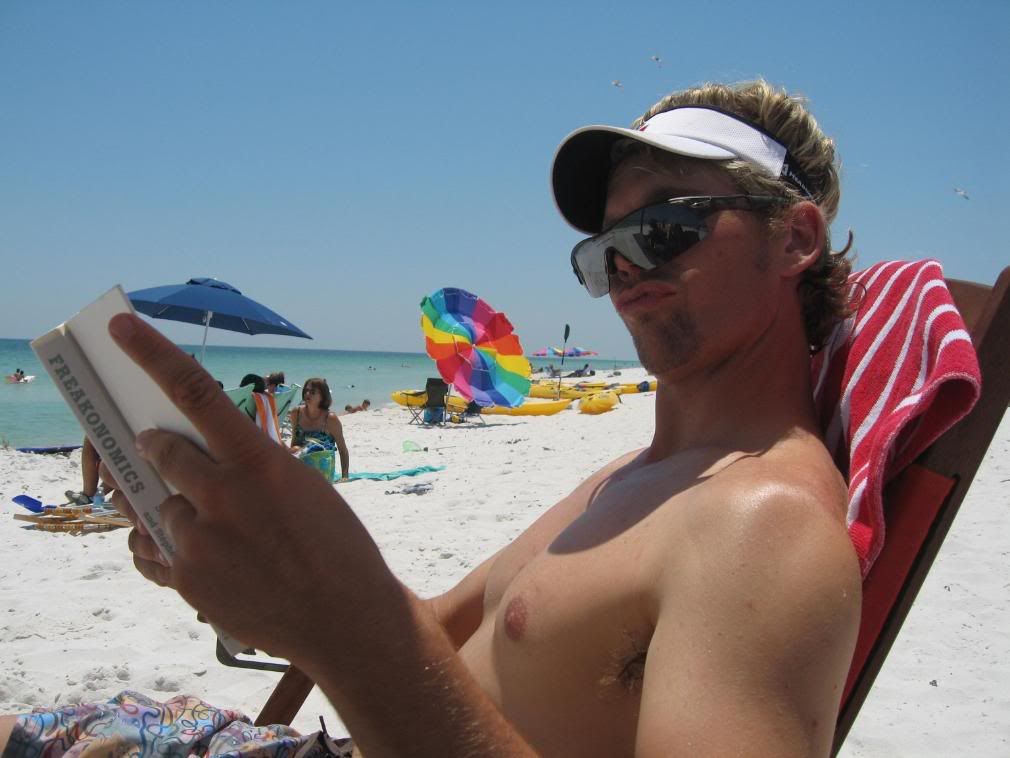 A completely miscellaneous picture of Molly (what's left of her). She looked like she had mange and when I grabbed to see what was going on, I got a clump of fur in my hand. We have a flokati rug in our house, but we seriously could make another one out of this dog.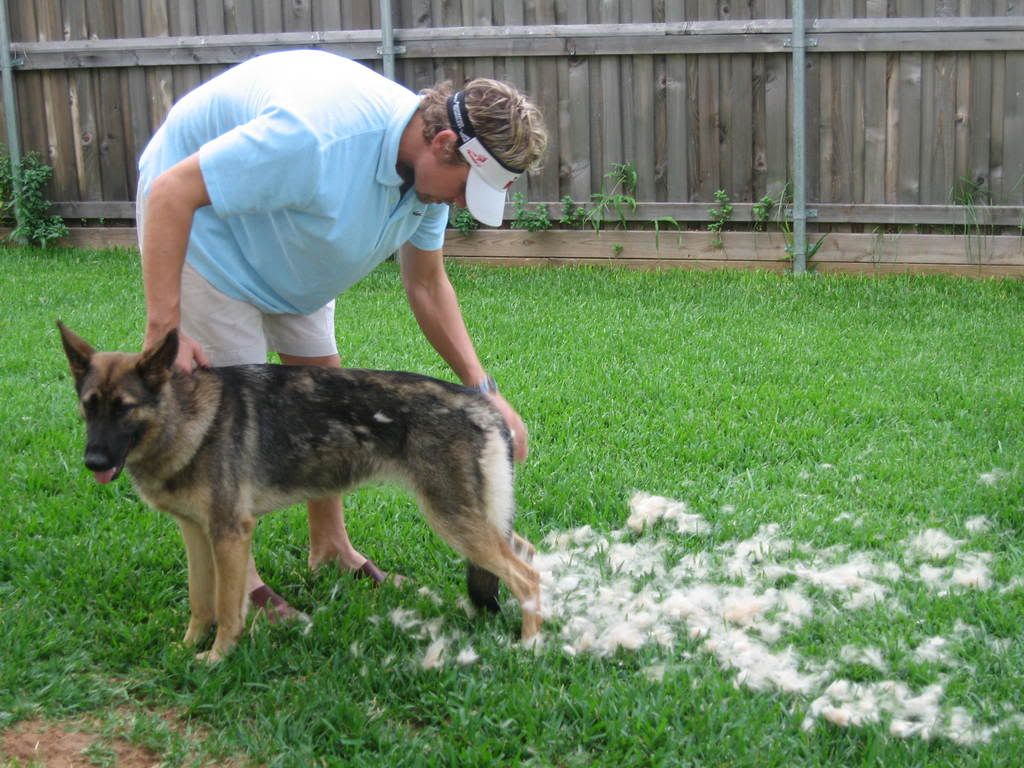 I've been having Baylor Orientation since last Thursday, and they had a welcome dinner for us Saturday night. This is a picture of my fellow medicine interns (minus 2)--the people that I will be in the trenches with for the next year. 9 of them are actually going to be internal medicine docs, 2 will be ophthalmologists and the other 5 of us are radiology bound.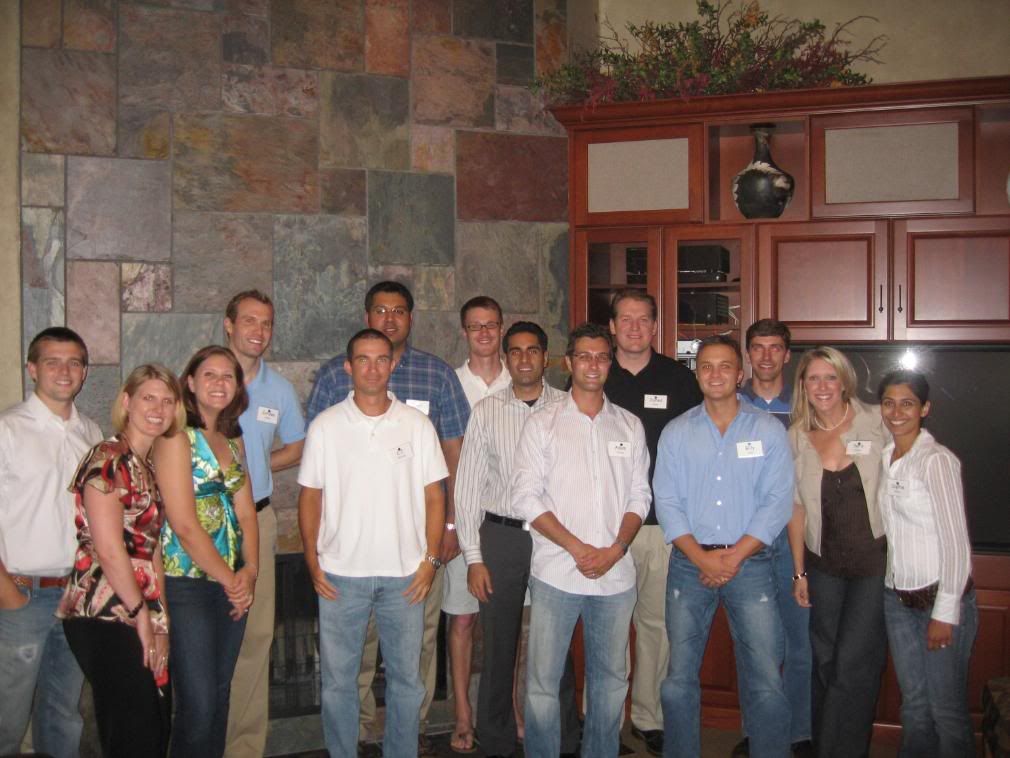 I have one more day of orientation tomorrow, and then I start working for real on Tuesday. I start on the CCU (cardiac intensive care)--yikes. I also know that I'll be on call BY MYSELF some night this week and q4 (every fourth night) after that--yikes. I have moments of clarity followed by moments of sheer panic. When they call me at 2 am because a patient is having chest pain and shortness of breath, I feel like I might have those complaints myself.