thank heaven, for little girls!
i went in for blood work last week, and they completely surprised me by doing another ultrasound.  
russ
wasn't at the appointment since we thought it was just a lab check, so the doctor sealed the gender pictures in an envelope for us to open together.  i covered my eyes and turned me head when she was looking for those views; it took everything in me not to peek.
i had already been anxious to find out what we were having, but after i got that sealed envelope in my possession, it was absolutely burning a hole in my bag.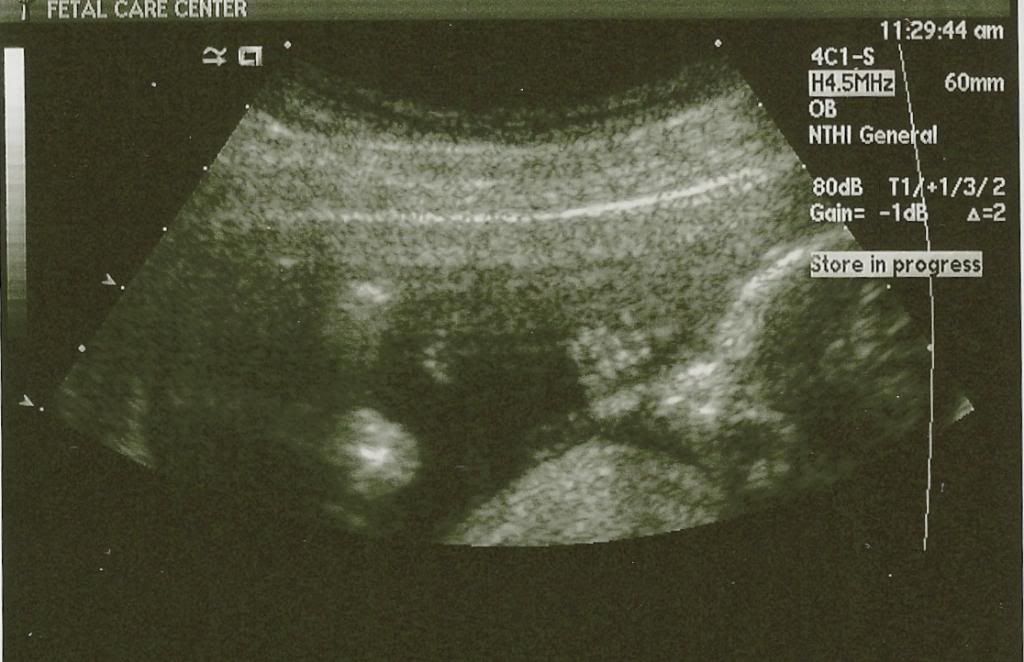 looks like we have a thumb sucker
(sucking thumb with head on the right & face looking up)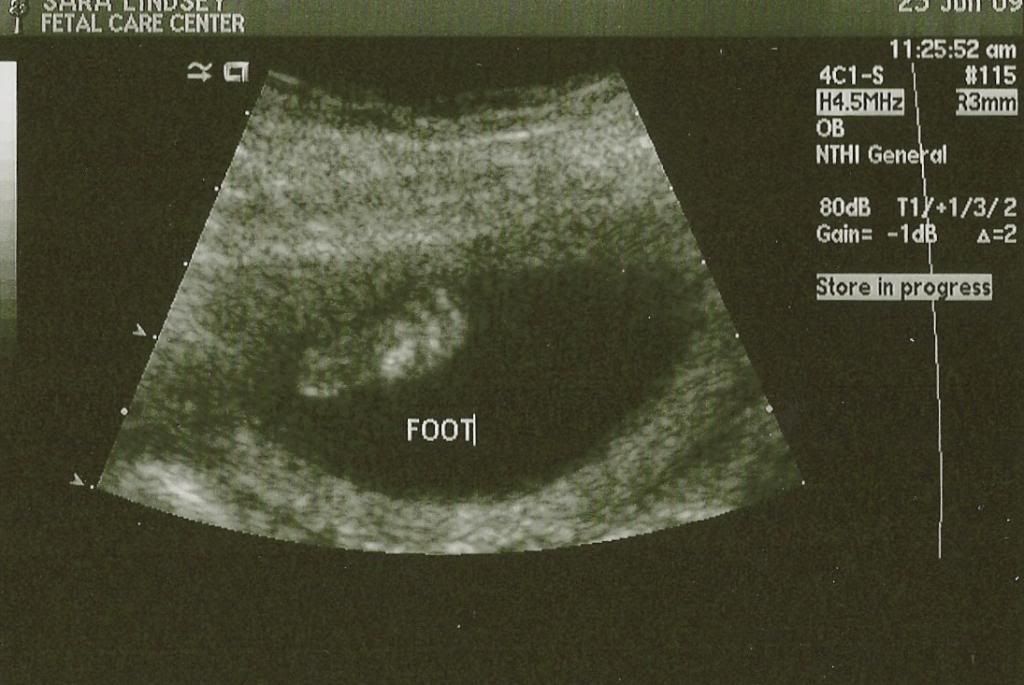 a sweet little foot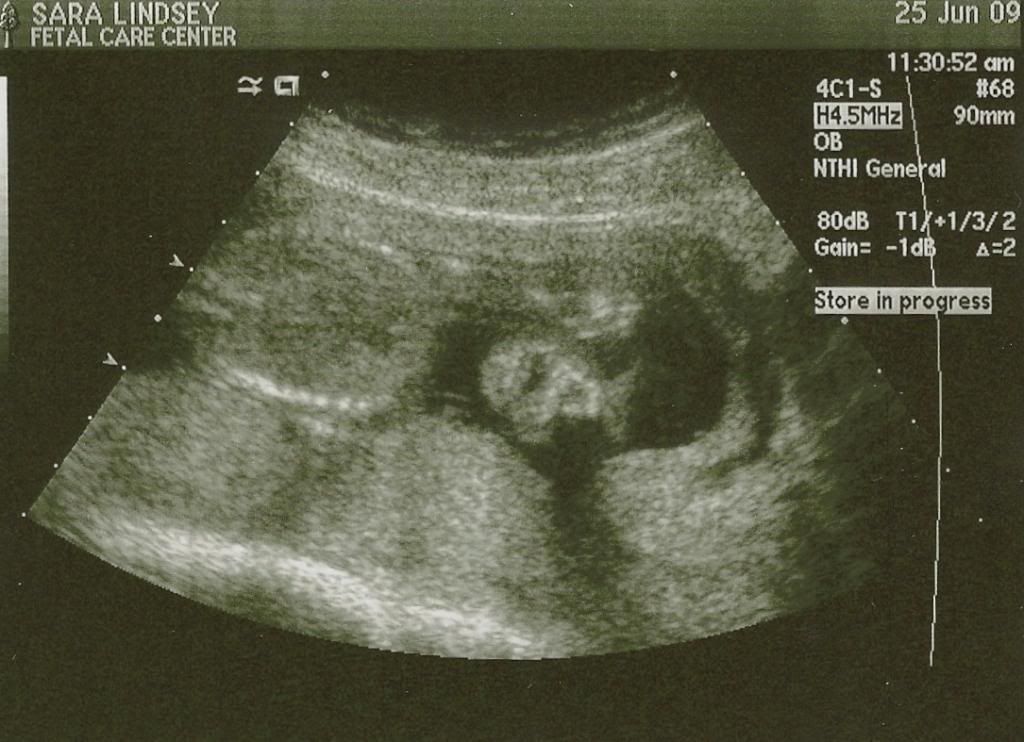 another straight-on alien face shot
(face is on the right, turned sideways)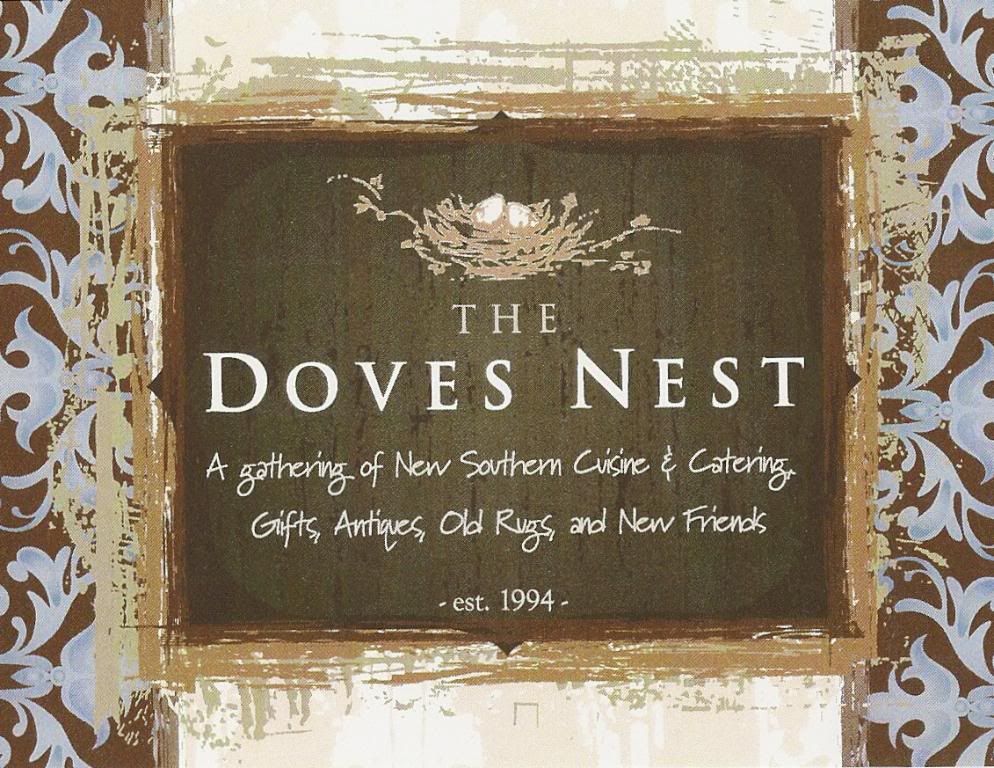 i immediately jumped in my car and headed to meet
russ
on a job, grabbing lunch at one of our
favorite
waxahachie
spots.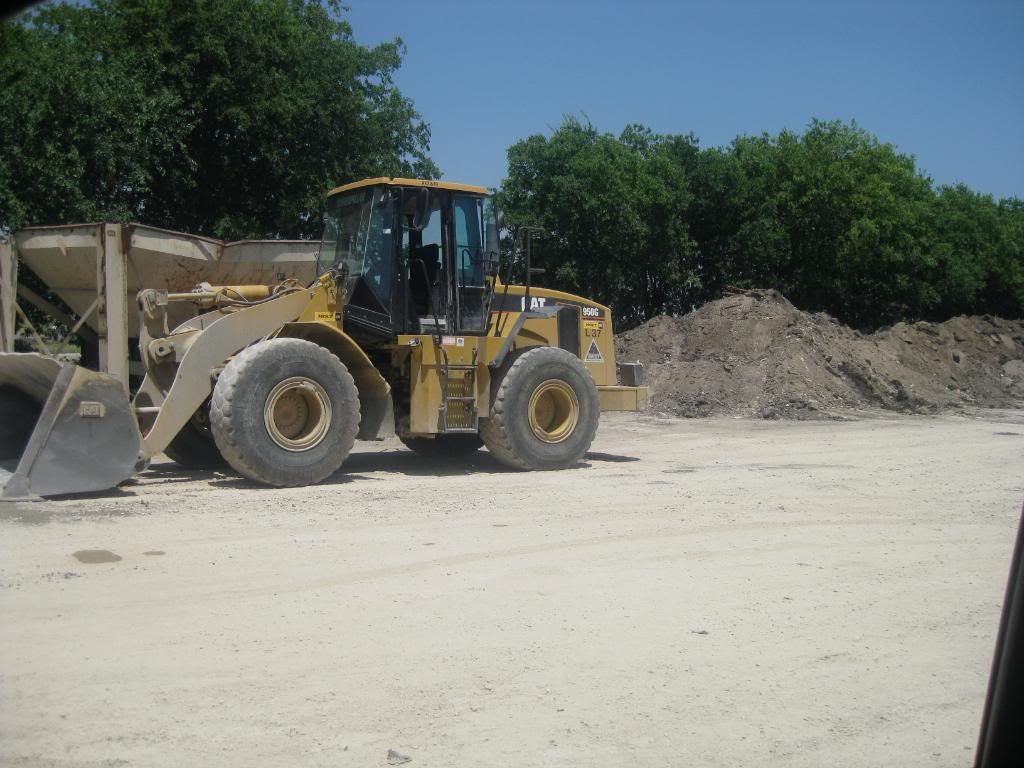 there is nothing in this world that i have loved more than being a contractor's wife so i think it was only appropriate that we found out on a
jobsite
. 
the envelope...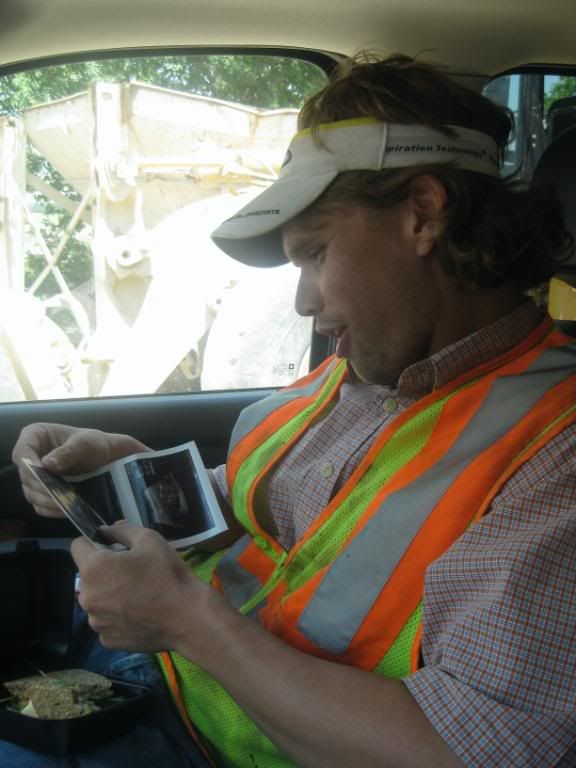 GIRL!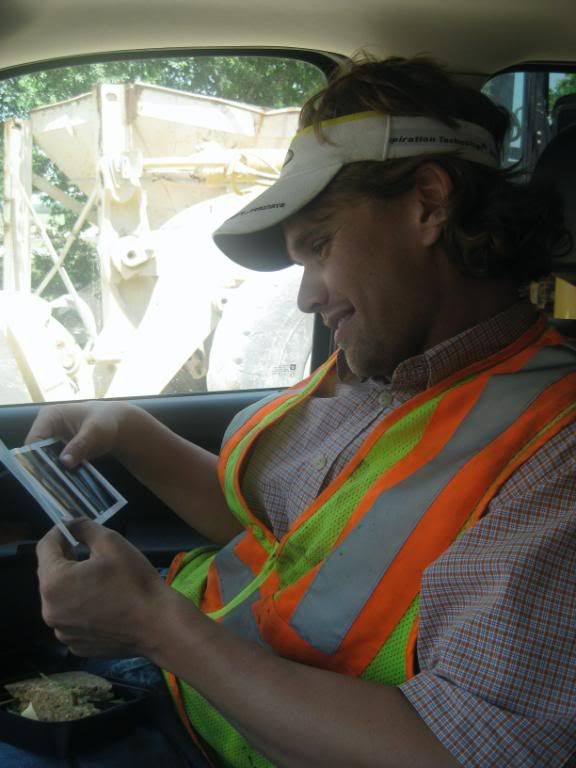 those pictures of
russell
absolutely melt me.  i have never seen a more tender smile or more genuine
excitement
come out of the boy!  we are both overjoyed.
then, to the announcing...we both (but
russell
in particular) are terrible with surprises. i had to beg
russell
not to pick up the phone and call his parents right away; i bargained for 15 minutes to come up with something semi-cute.  so, we emailed a picture of this from my iPhone on the job with a note that said...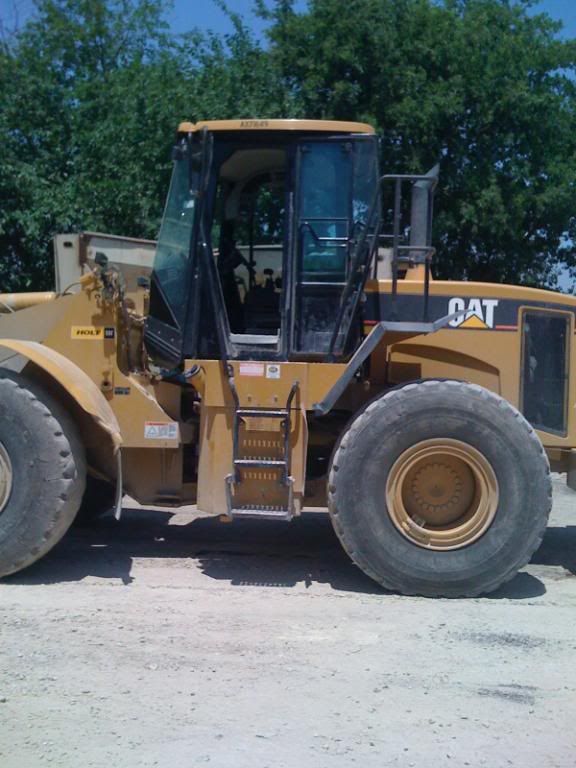 "can we paint this PINK?"
and, we called them with the
merle
haggard version of "thank heaven for little girls"
for my mom & dad, i called an
abilene
favorite--
mckay's
--and enlisted the help of the girls in their office.  and, pretty soon, we had a pink surprise on the way!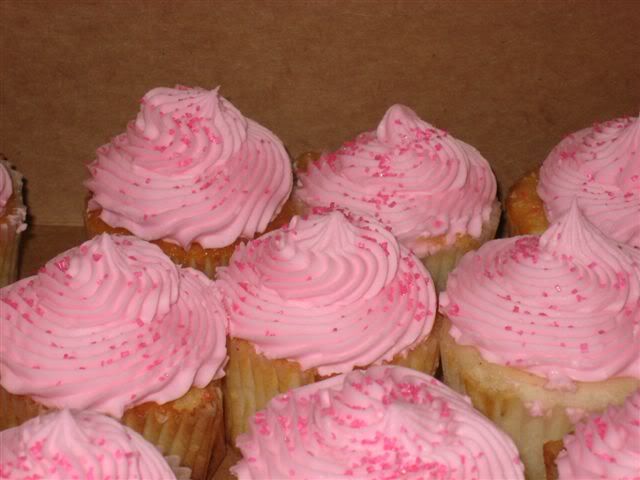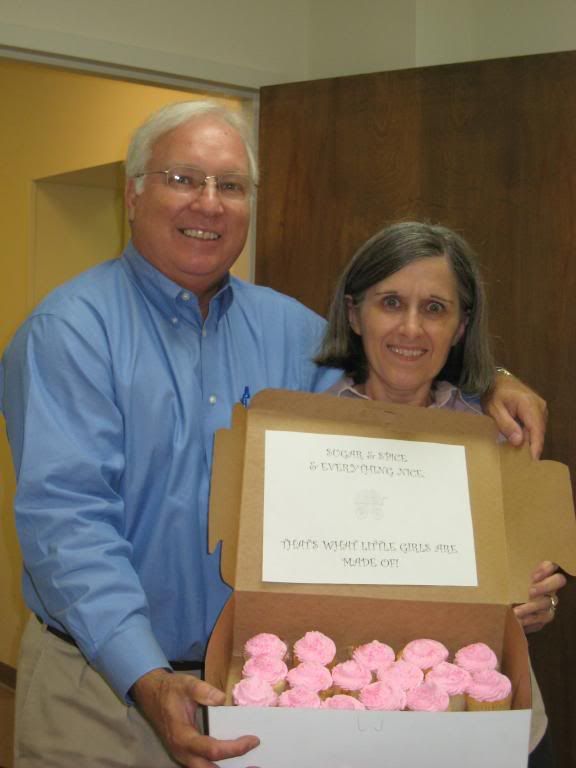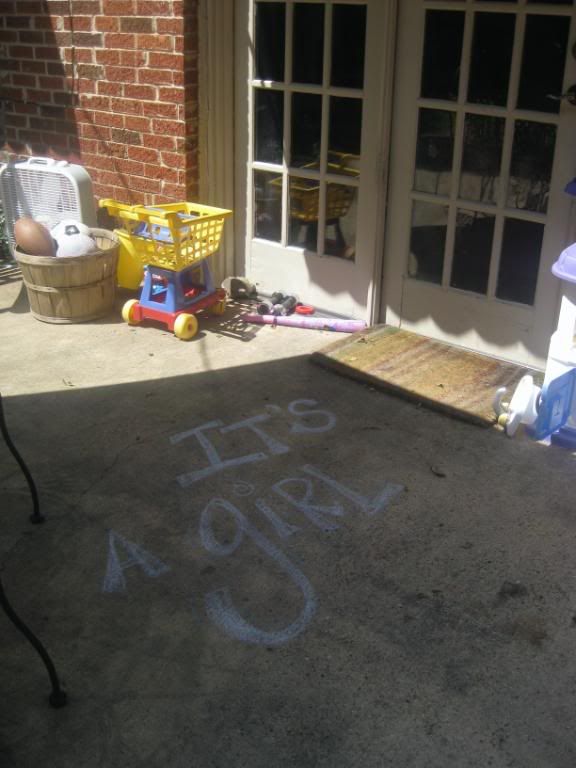 and, finally, a tease for the hogans to entice them to come home from
mississippi
.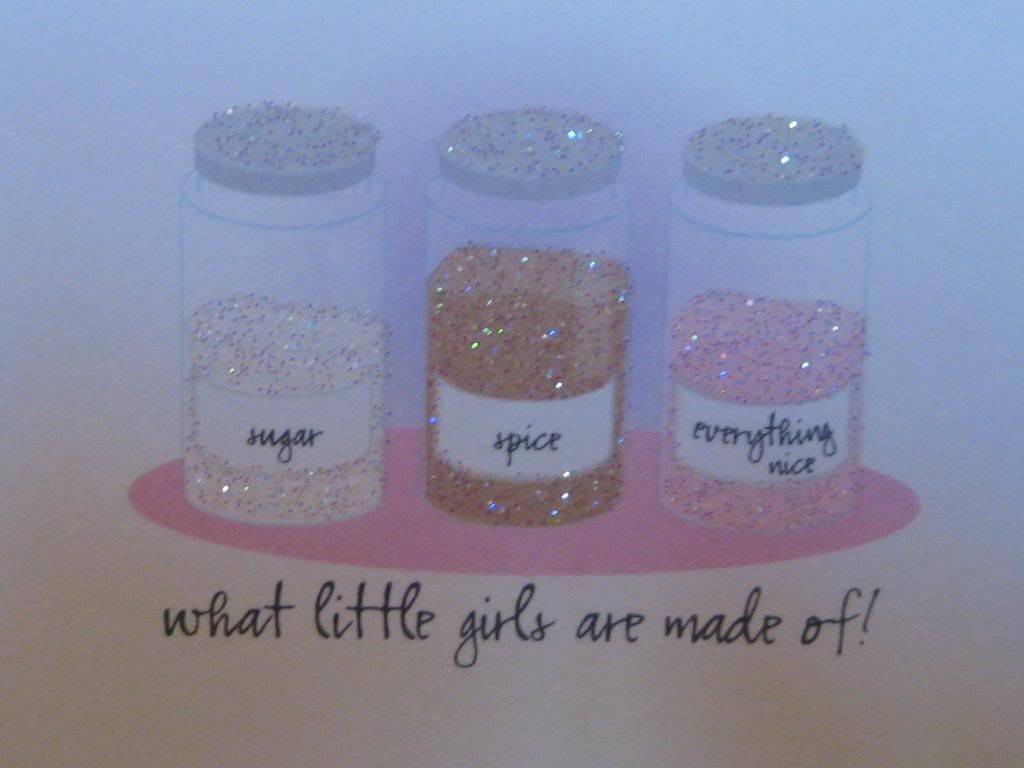 what a beautiful surprise & a sweet, memorable day!
we love the little princess so much already!