leighton's
story in pictures...
a forewarning and disclaimer: this post is obnoxiously long with nauseating details. i know that. but, i am absolutely obsessed with this baby. i spend every moment staring at her, smelling her sweet skin, talking to her, loving on her and praying for her. she is the most perfect child i have ever seen, and i want to savor and to remember every moment.
honey & granddad
i felt enough labor contractions to check off that box.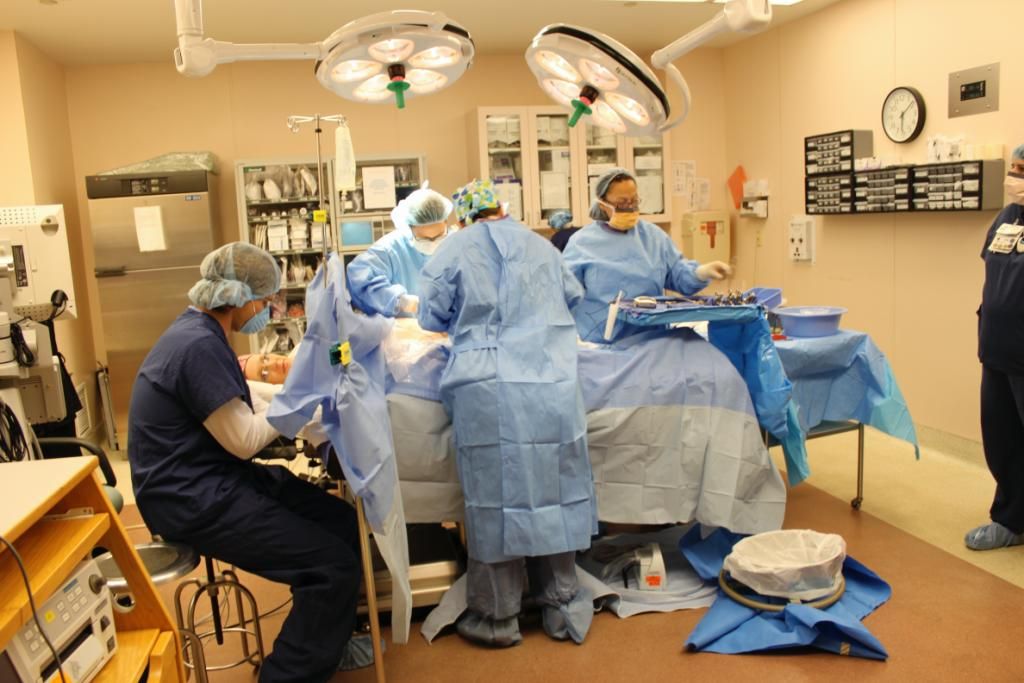 surprise c-section for our breech baby...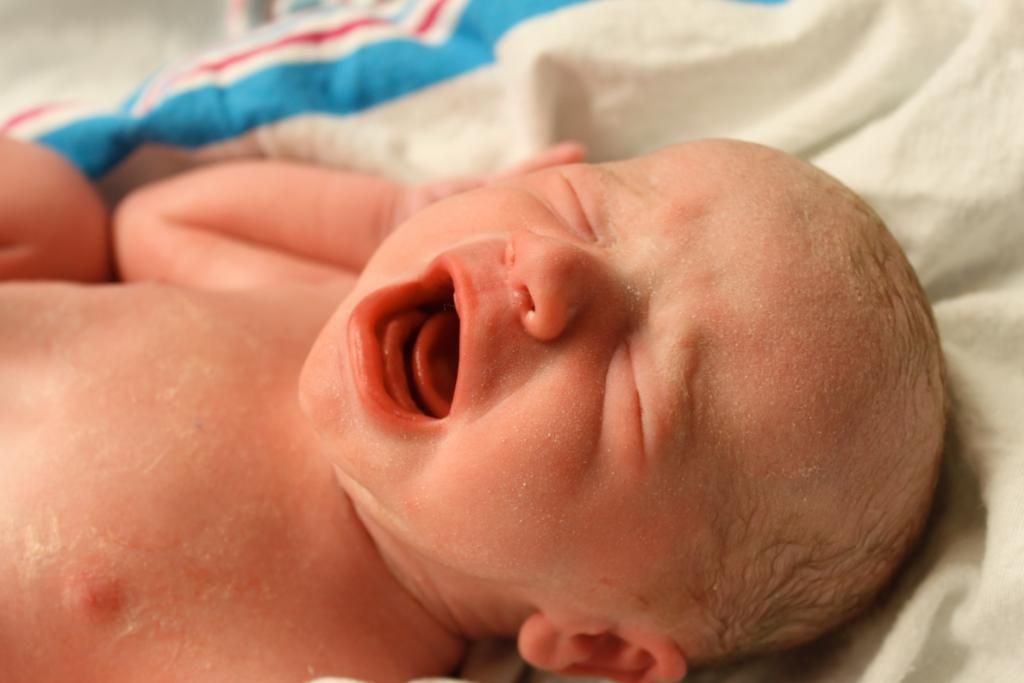 the first time i got to meet
leighton
(which felt like an eternity after everyone else got to see her because of that drat blue drape)!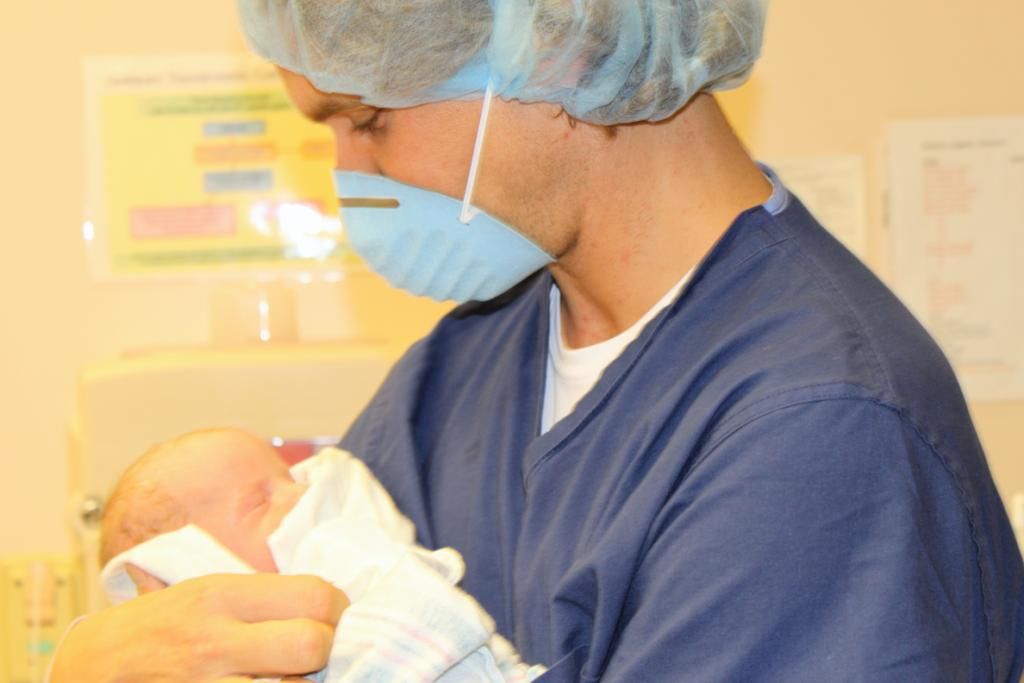 going to recovery
doula
cissy!
caroline
was in the OR during
leighton's
delivery, and we are forever grateful for all of her sweet words of encouragement and the irreplaceable pictures that she took of that day! her enthusiasm helped take some of the nervous edge off the surgery.
all of the grandparents meeting
leighton
.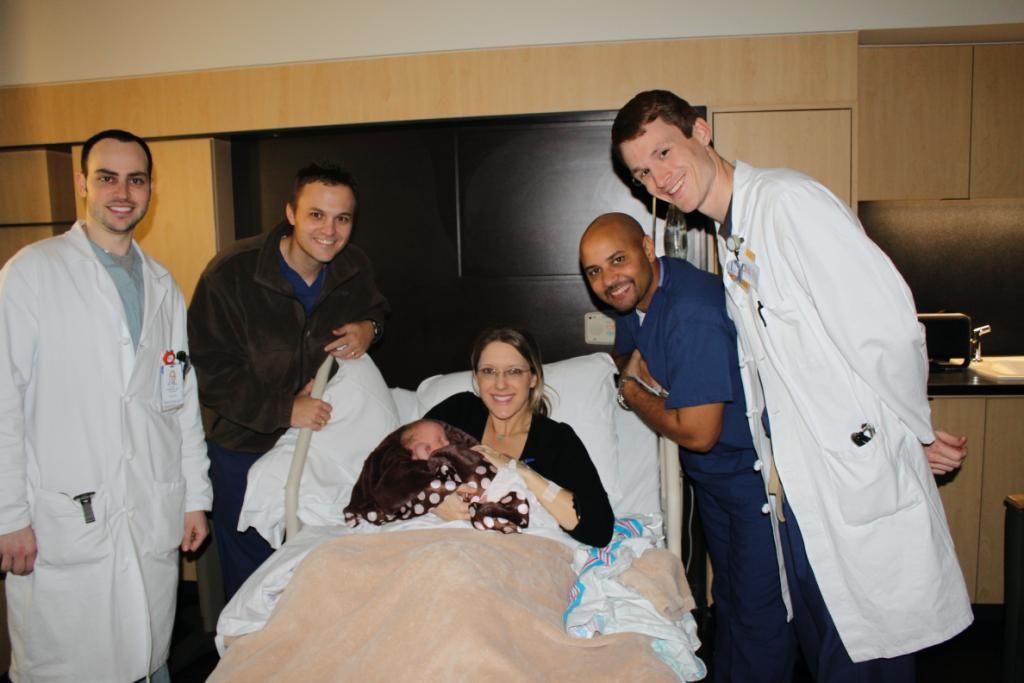 red baby after her 1st bath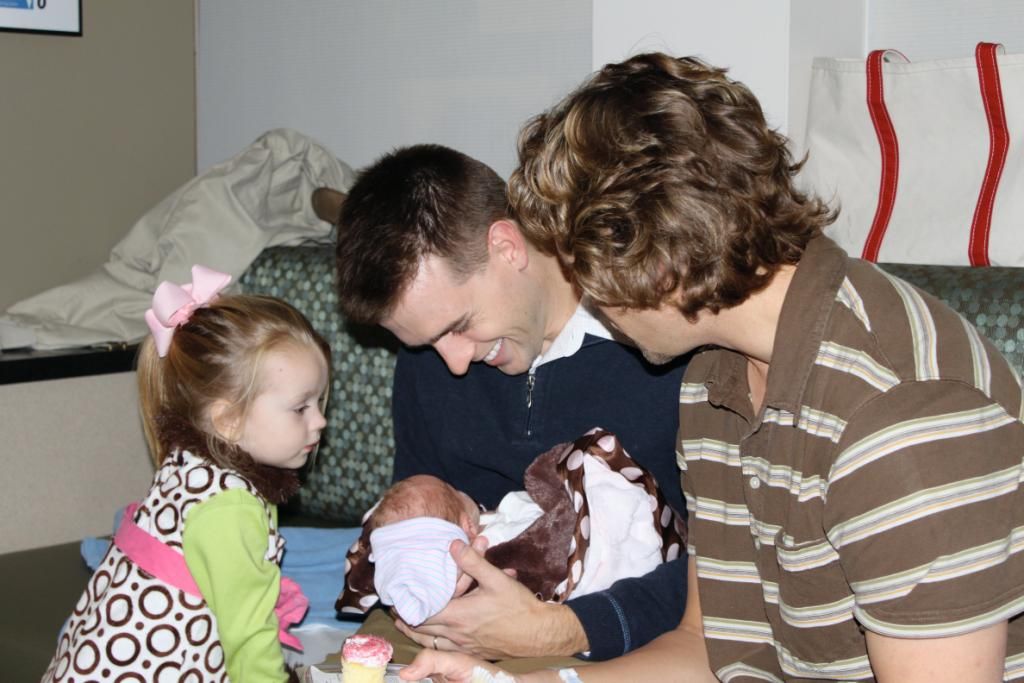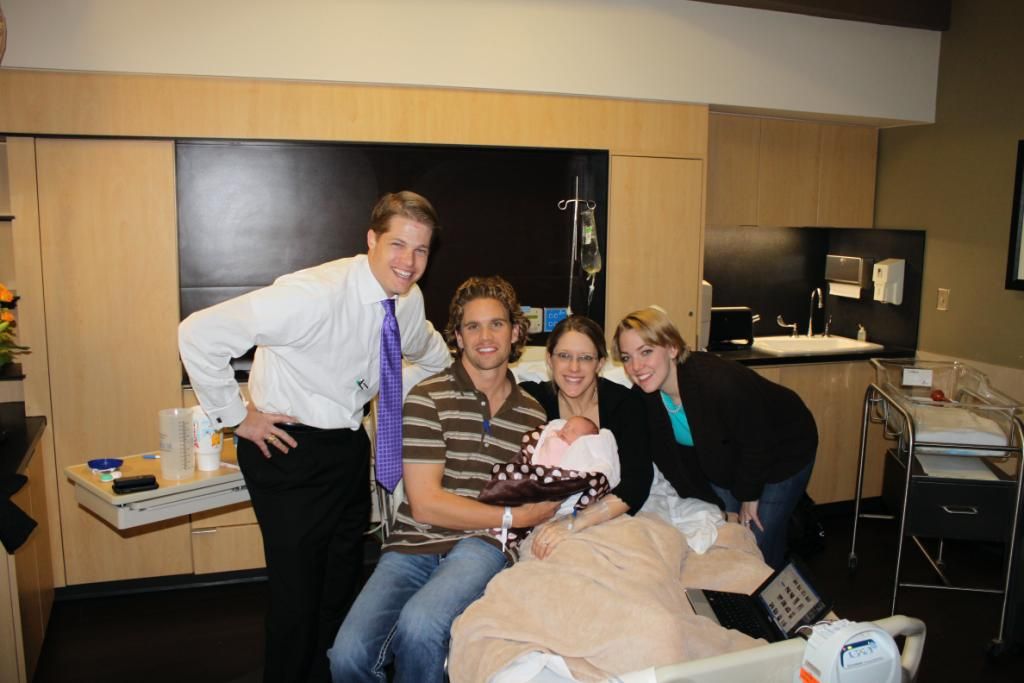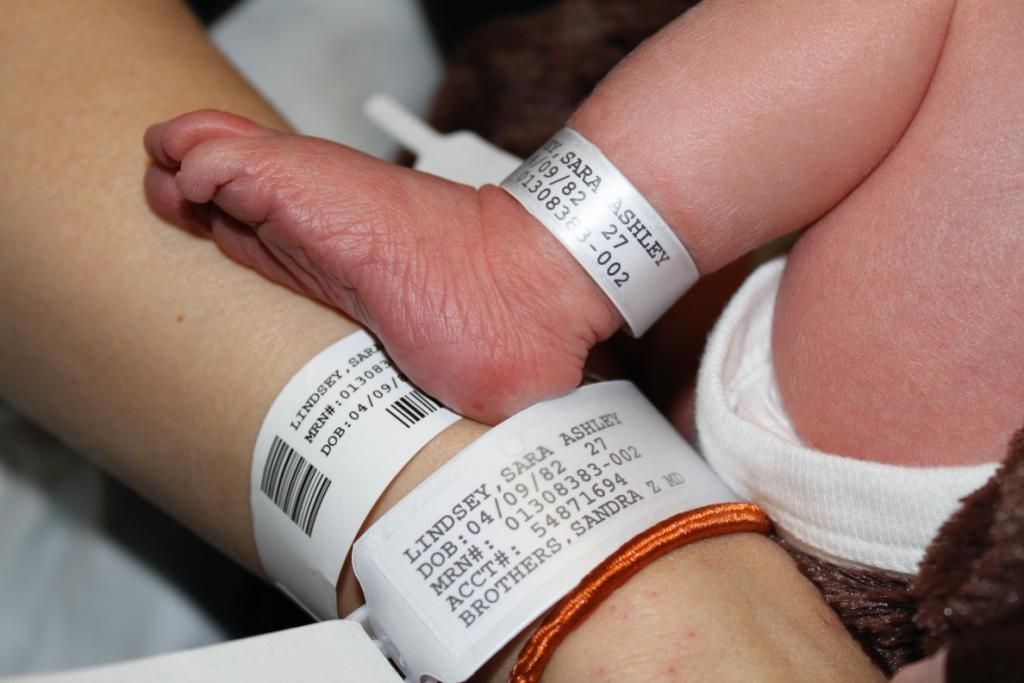 proseco
to toast
leighton
in her cute little cups!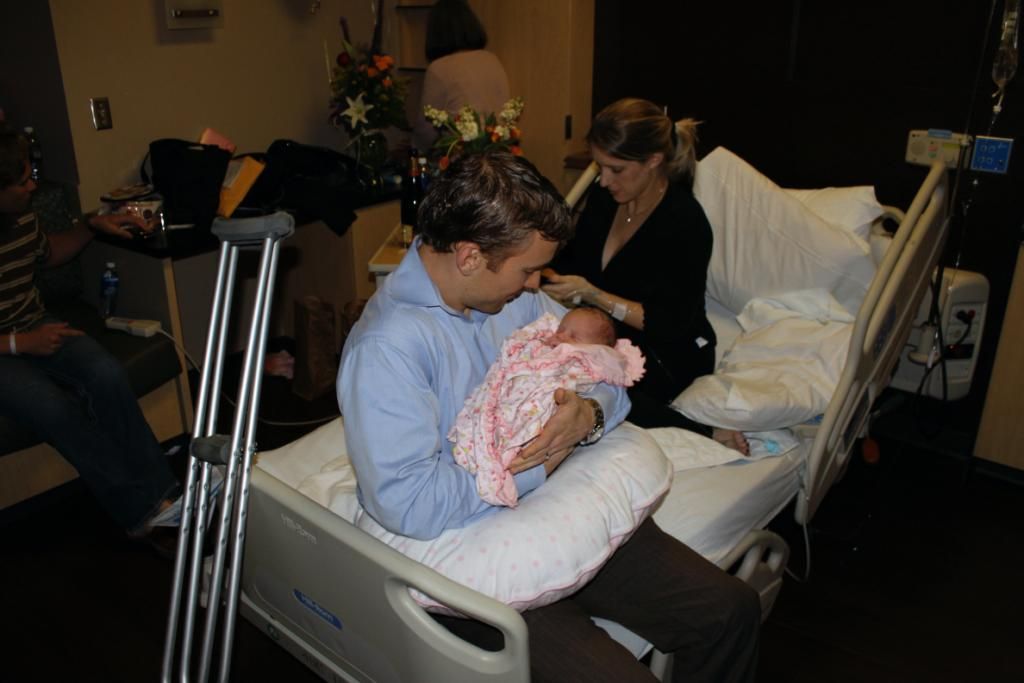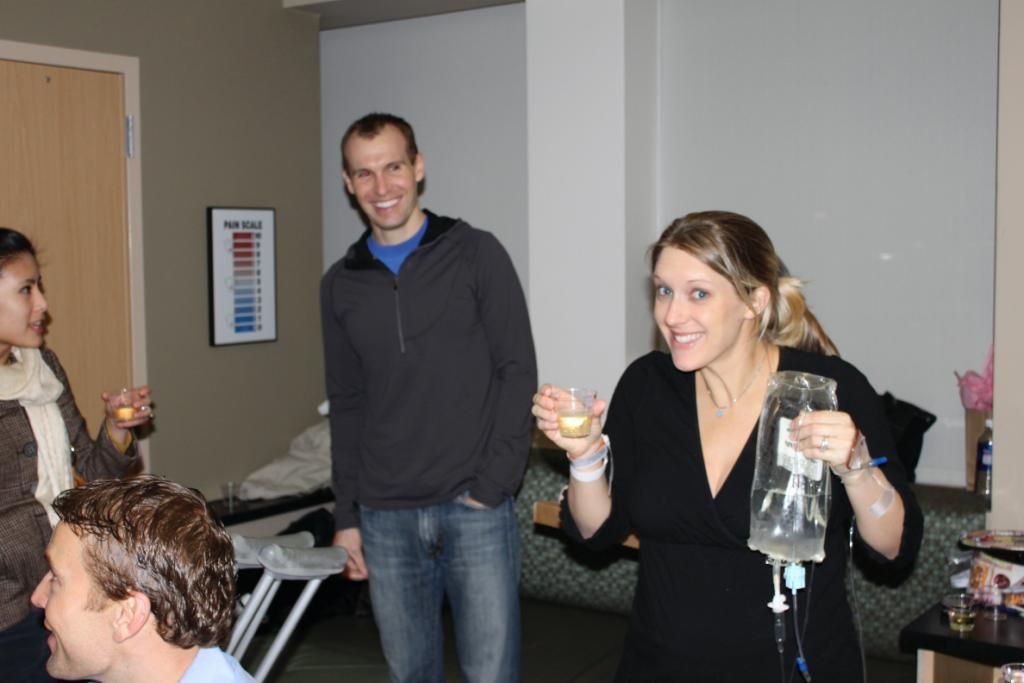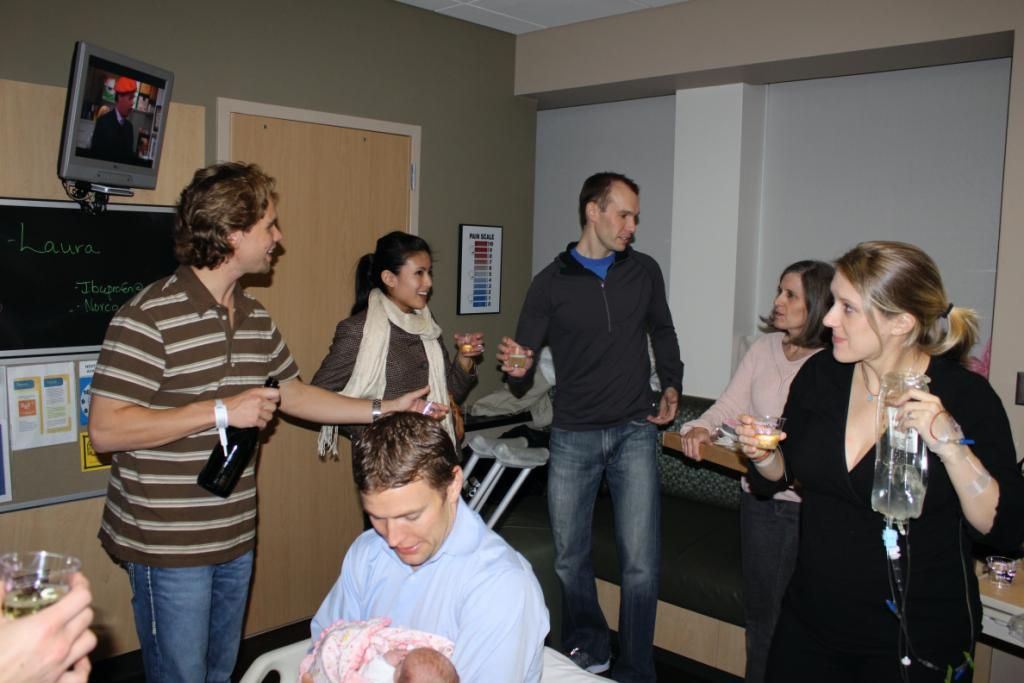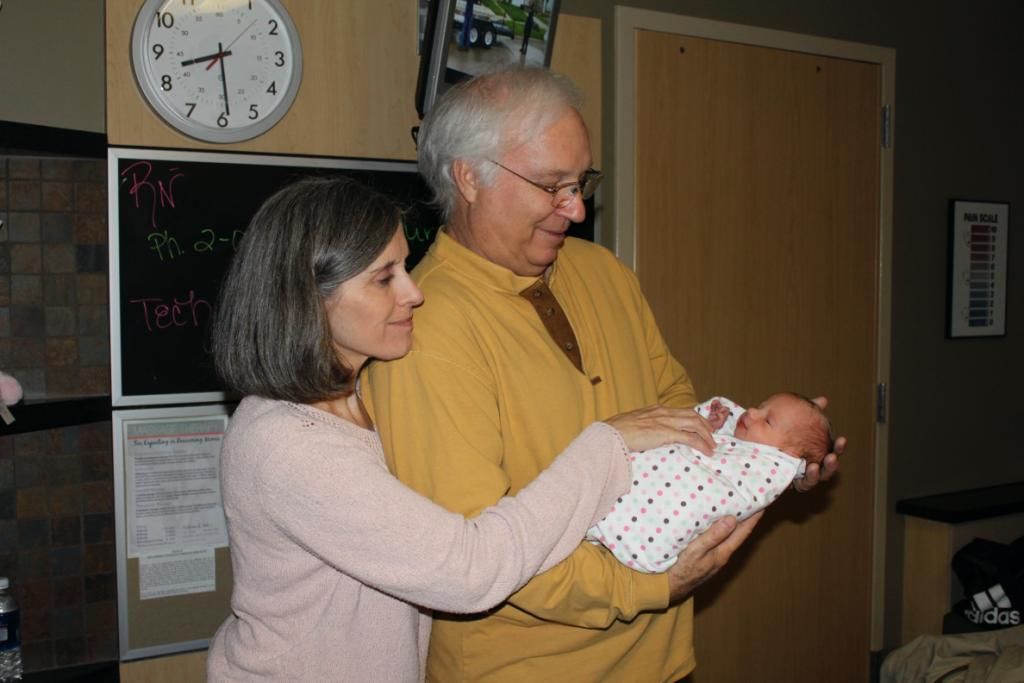 russell's
"push present" to me (which he let me keep despite being cut)--BEAUTIFUL diamond earrings!
russ
is really too much--the most
thoughful
, generous, romantic husband ever.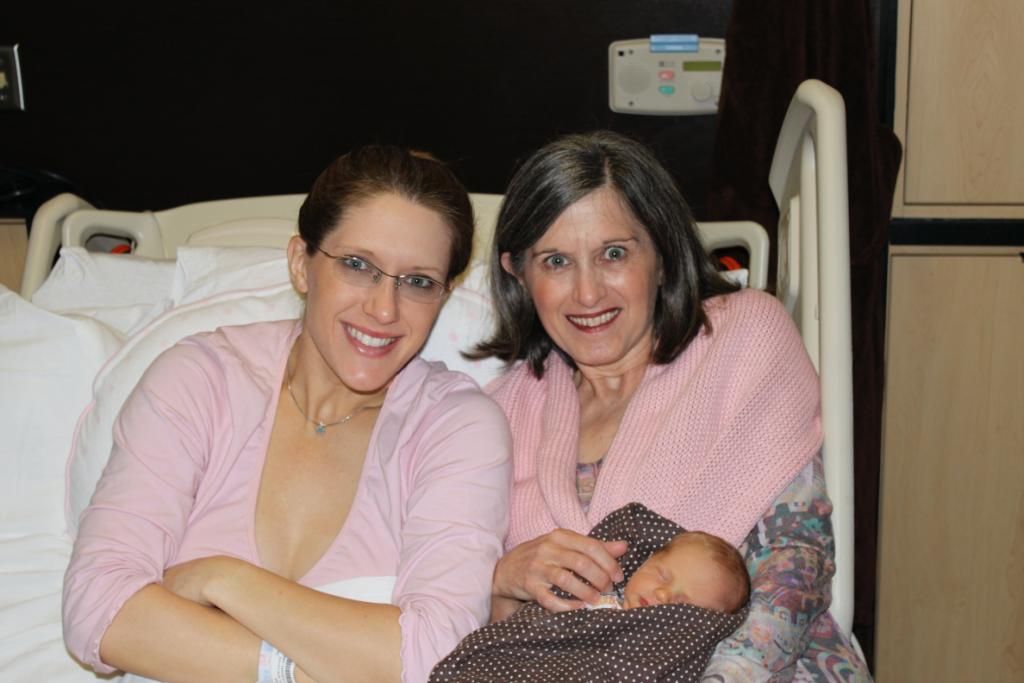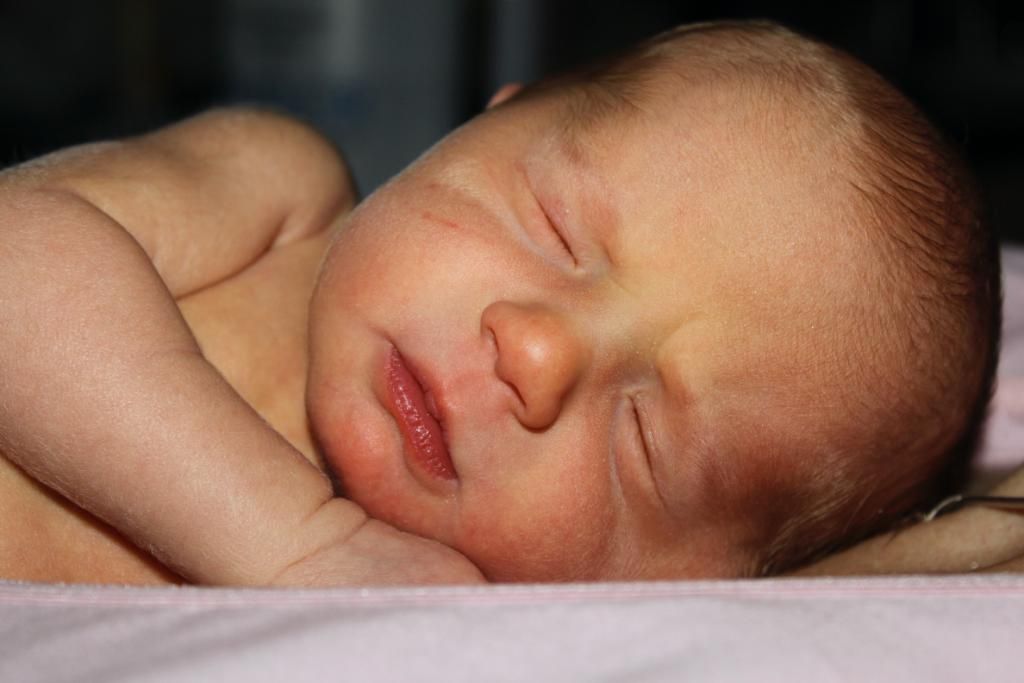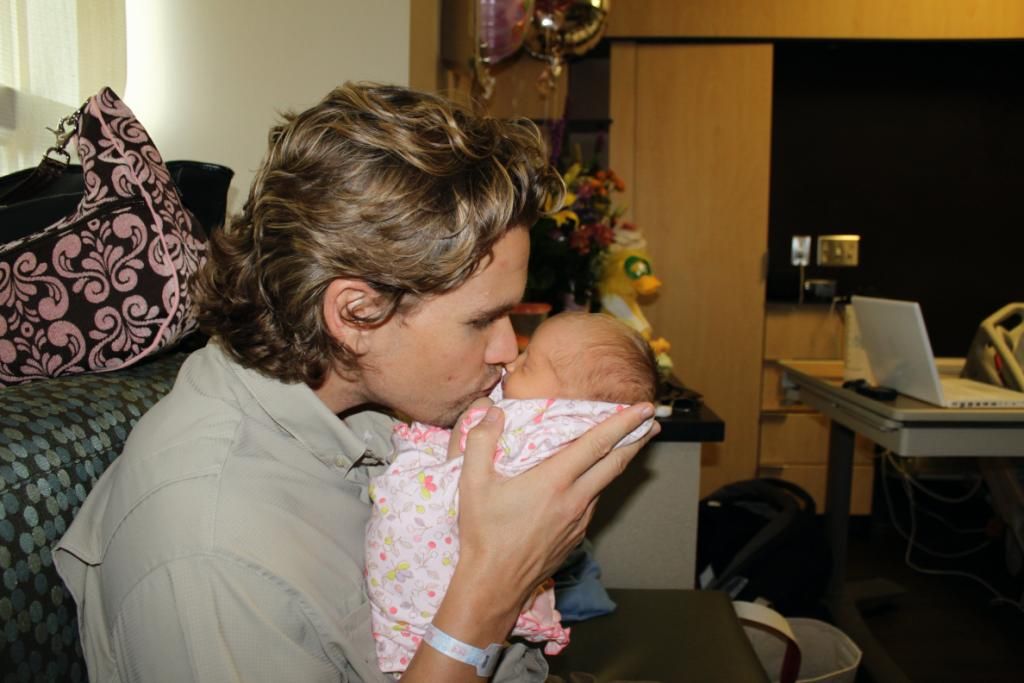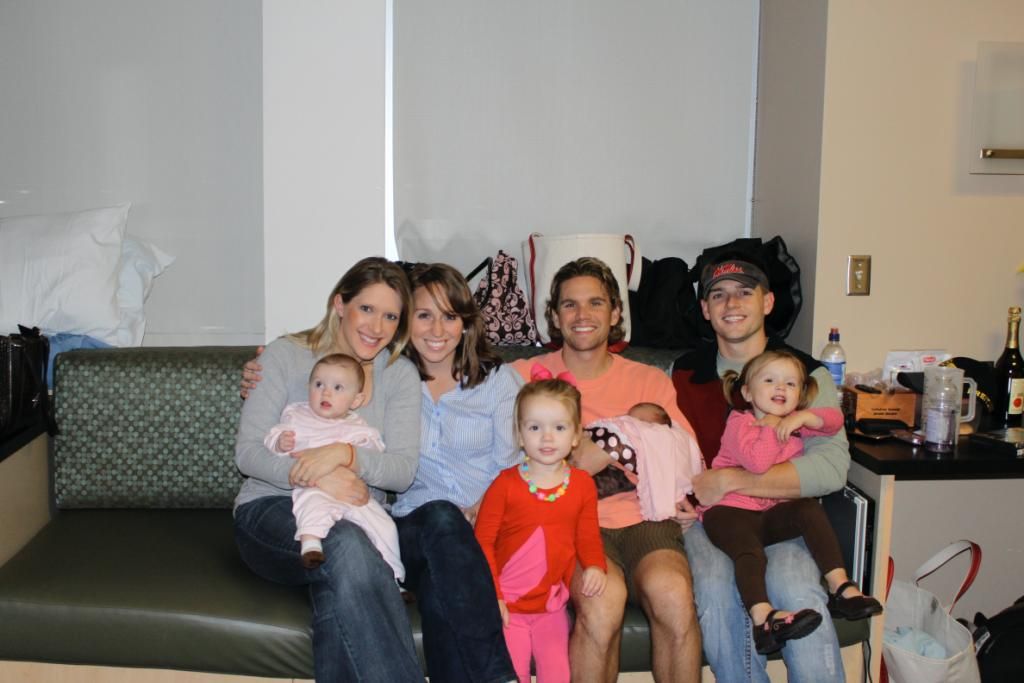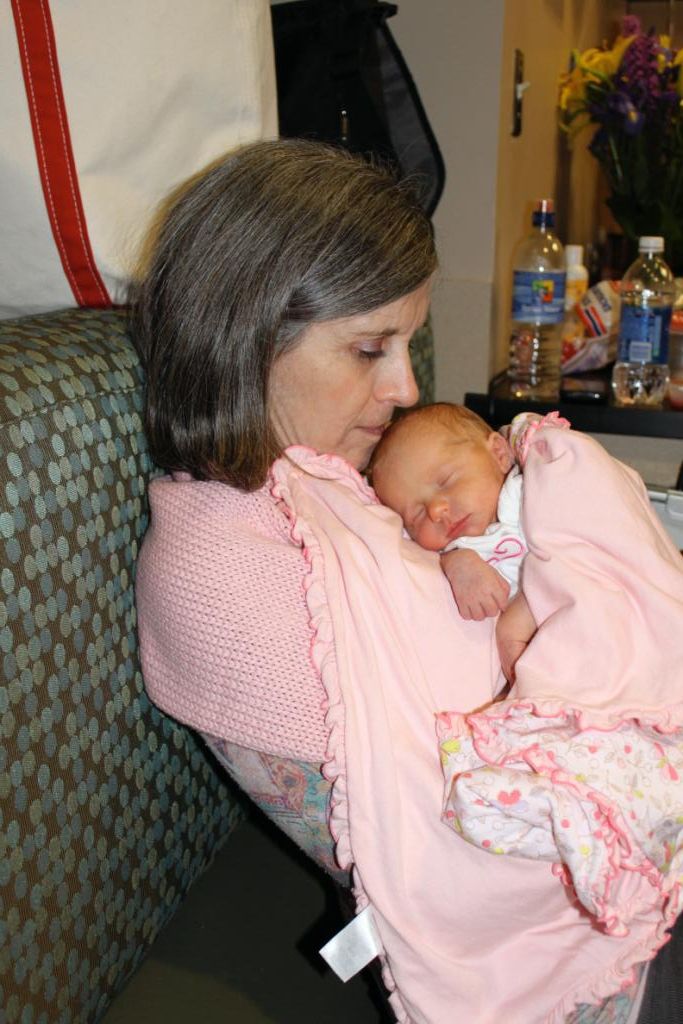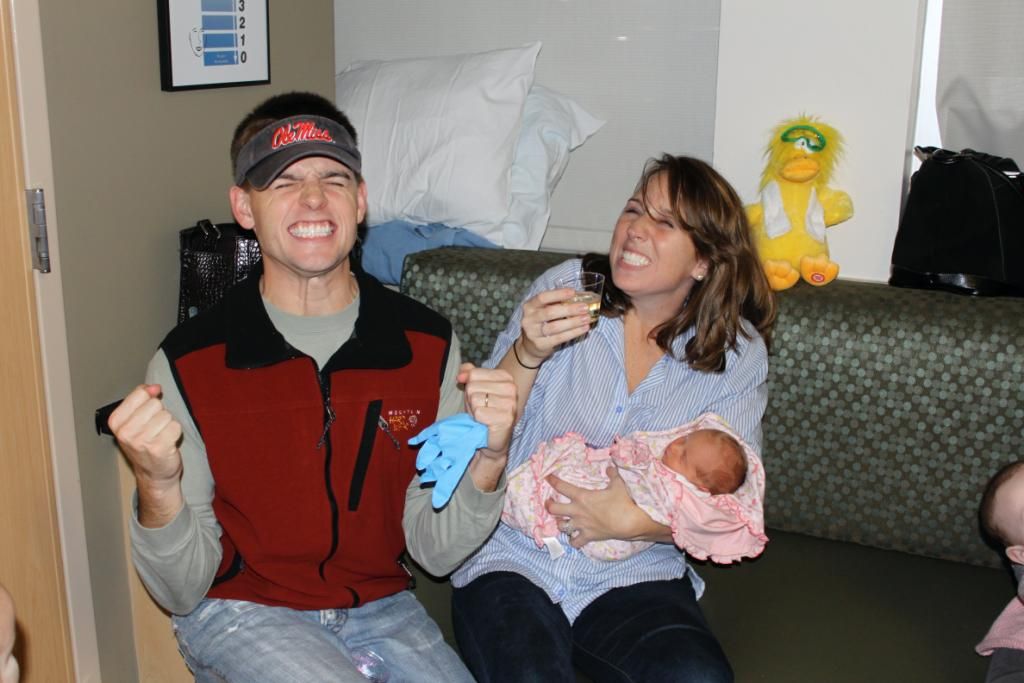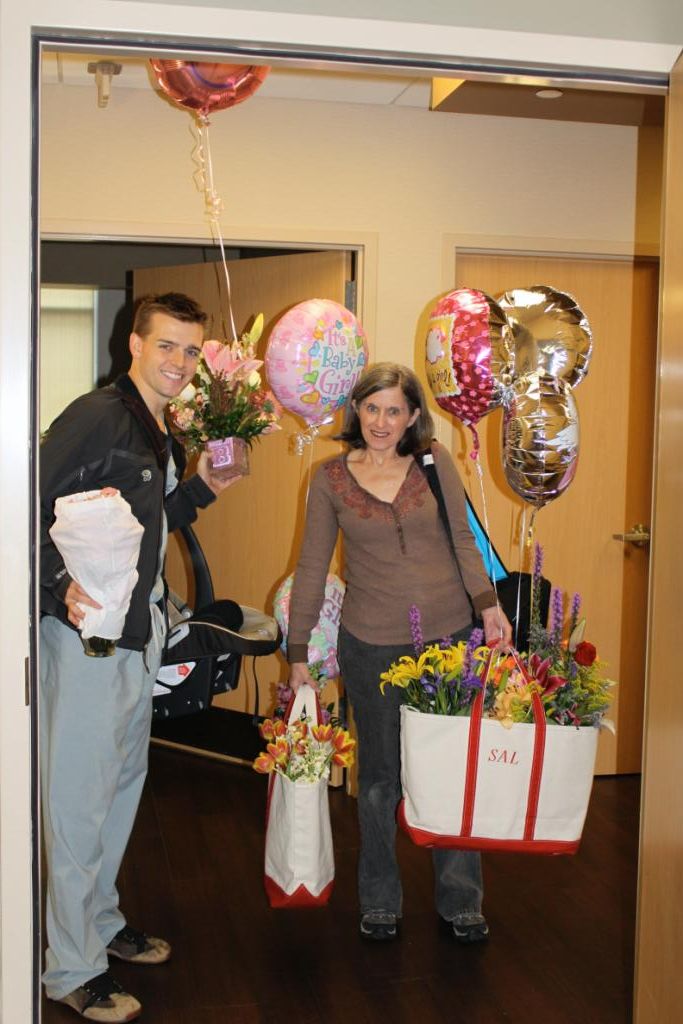 going home!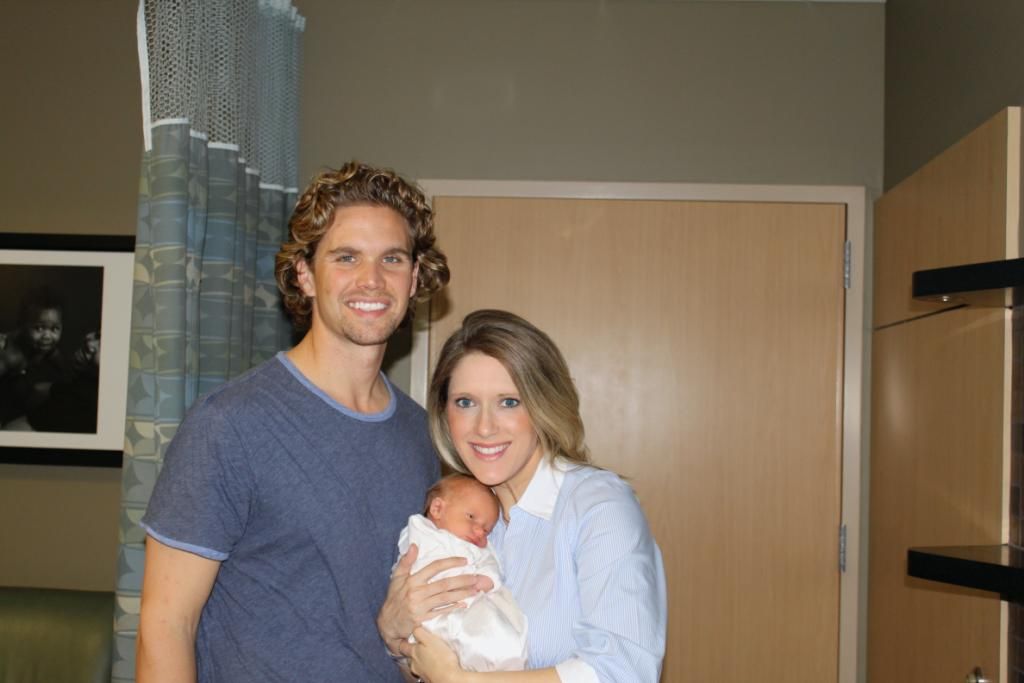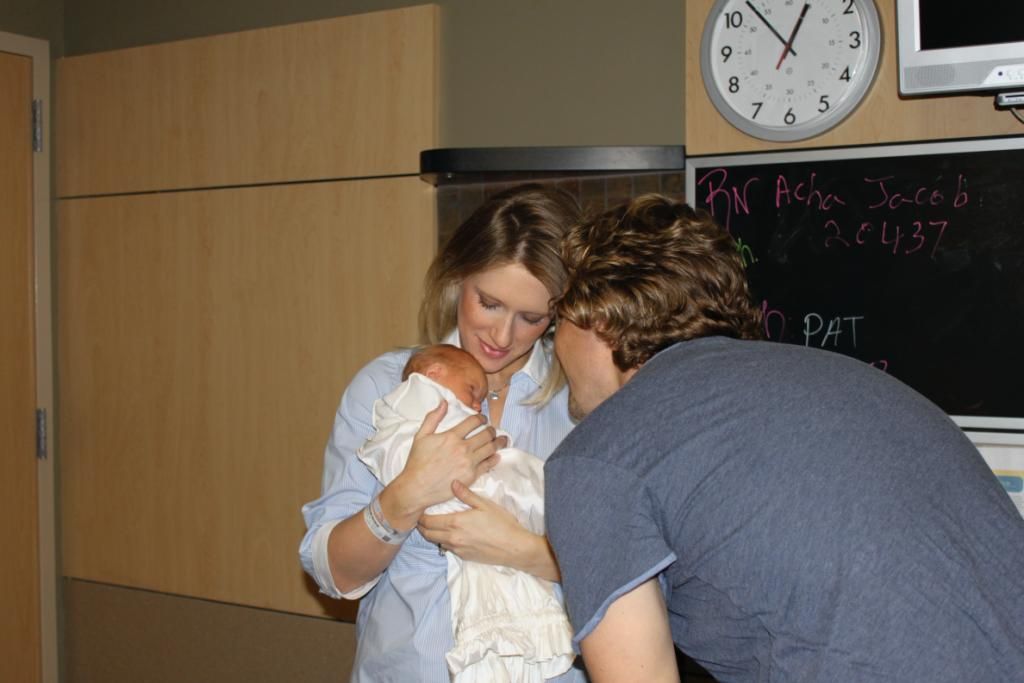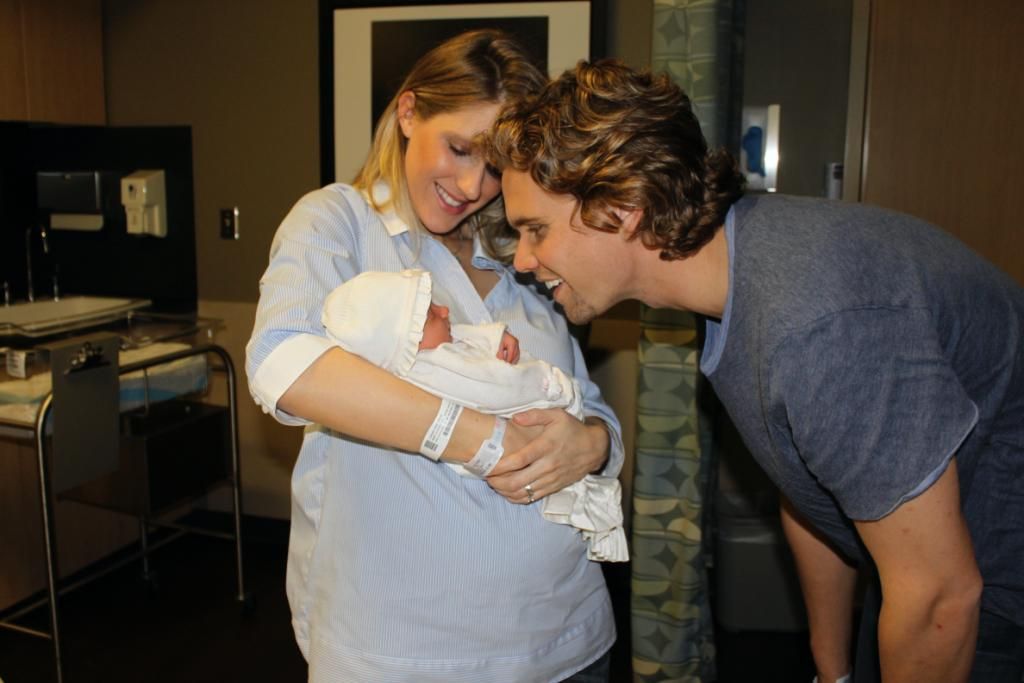 our house got overtaken by a flock of pink flamingoes announcing leighton's birth by our dearest friends, the hogans! i laughed so hard when i saw it that i almost blew a stich.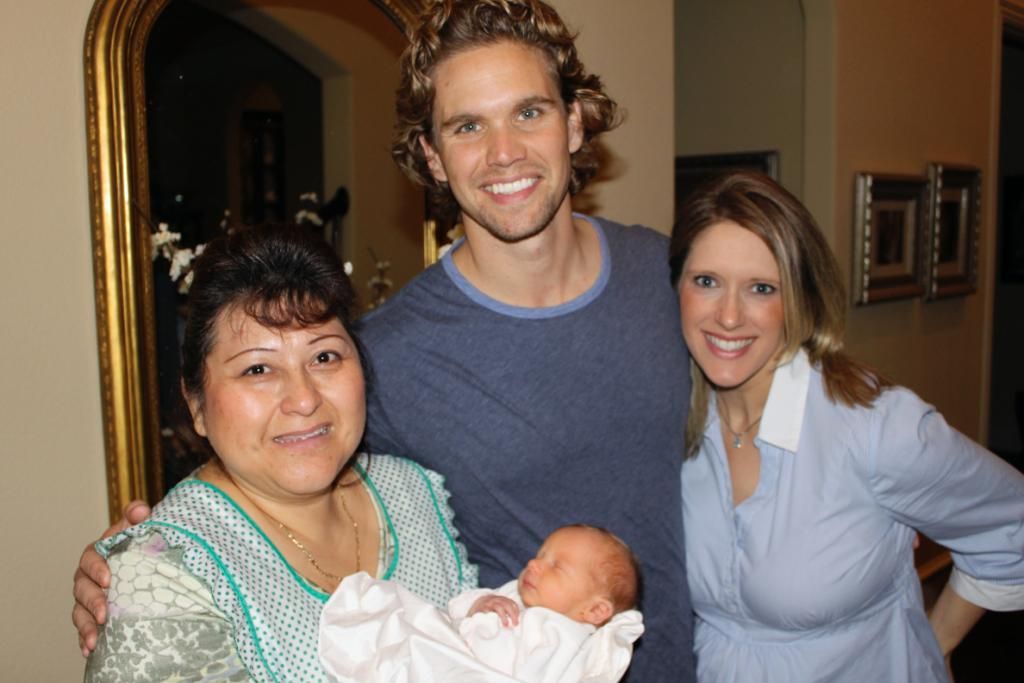 lourdes...leighton's nanny-to-be!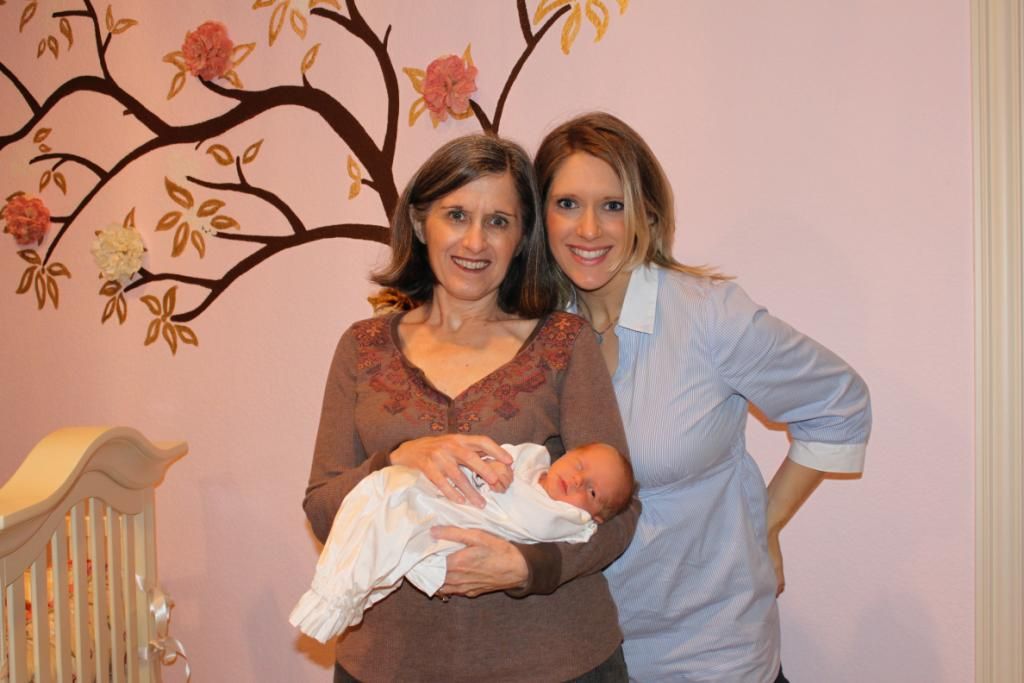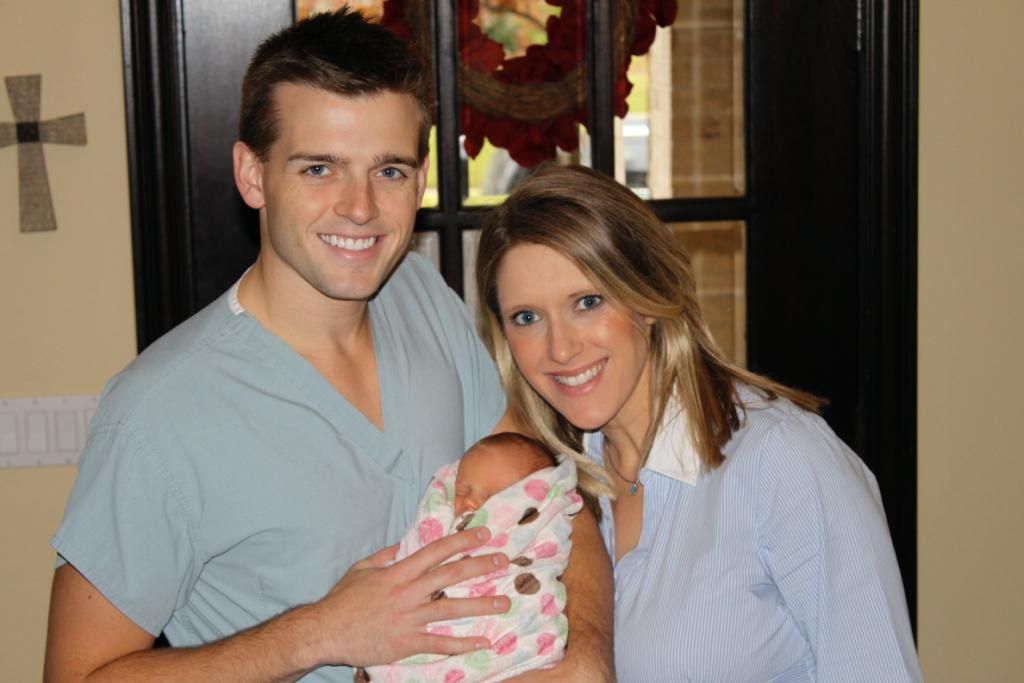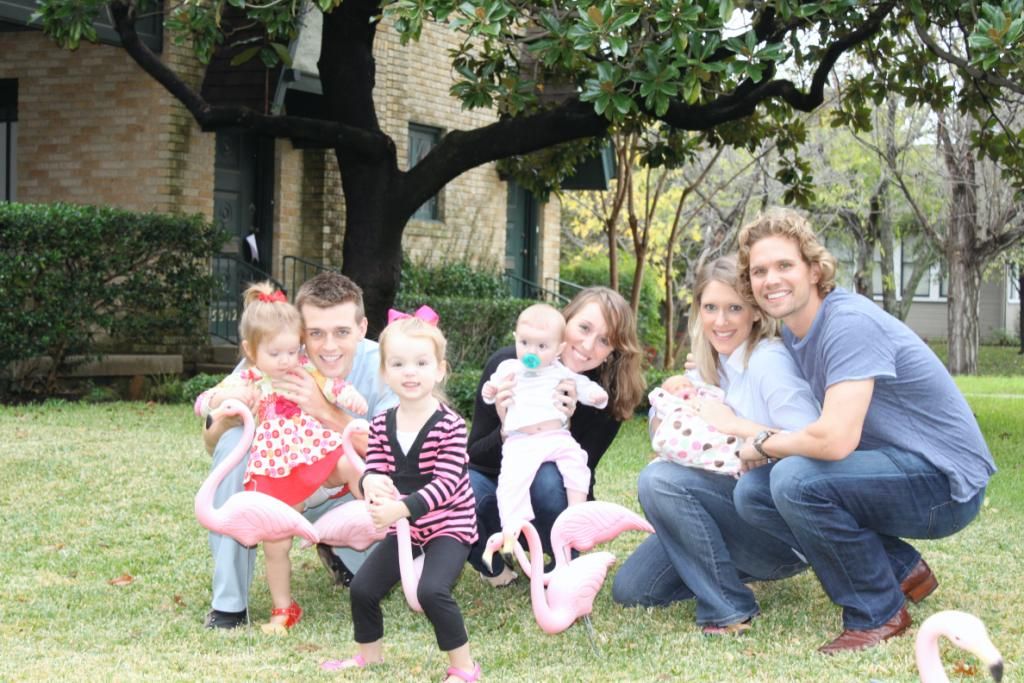 the nursery that legiton came home to enjoy...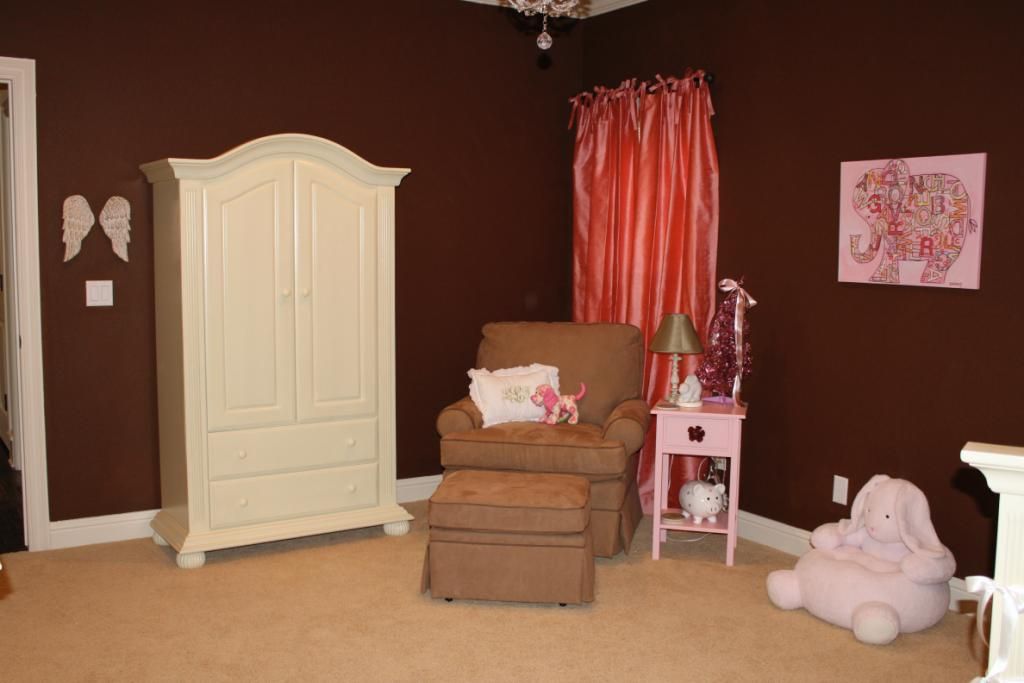 amy mcadams
, a dear longtime friend, painted the tree on leighton's wall. we absolutely LOVE it! she worked this magic based off a ghetto, pixelated internet picture we had found. amazing. thanks, wamy!
a "love" heart that we had painted for her.
the guardian angel wings are my favorite accessory in the nursery! my mom found my 16th birthday card from my grandma in my old bedroom in abilene, and it still had money inside; after all these years, i used the money to buy these wings. how i wish grandma and leighton could have known each other! they would have been quite a devoted, sassy pair. i like to think of grandma as the guardian angel of her tiny little namesake. these two have certainly been angels in my life.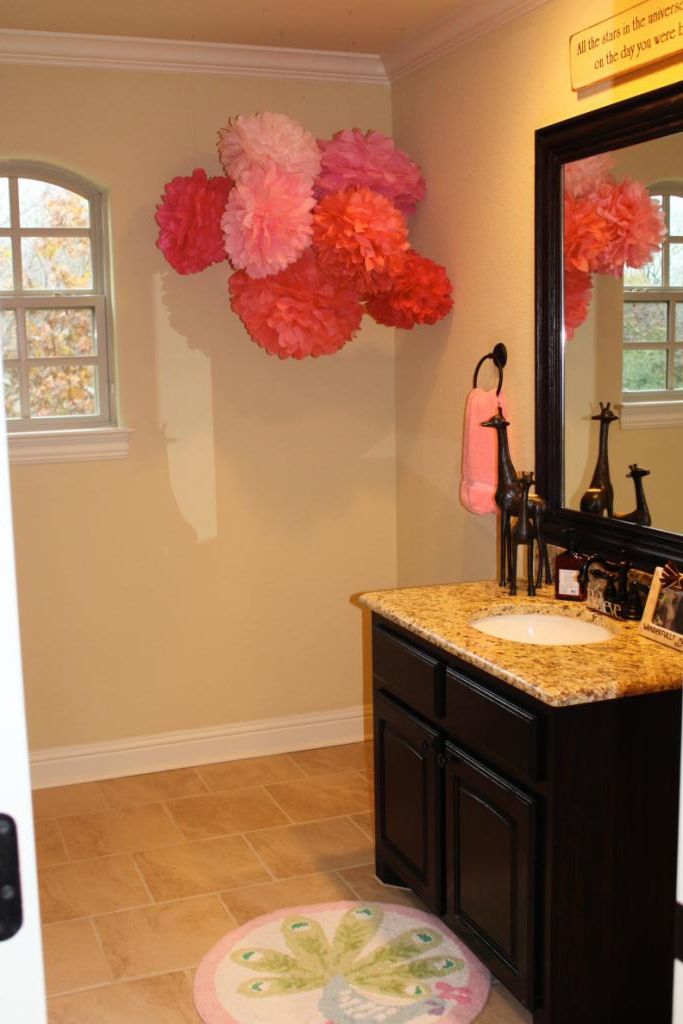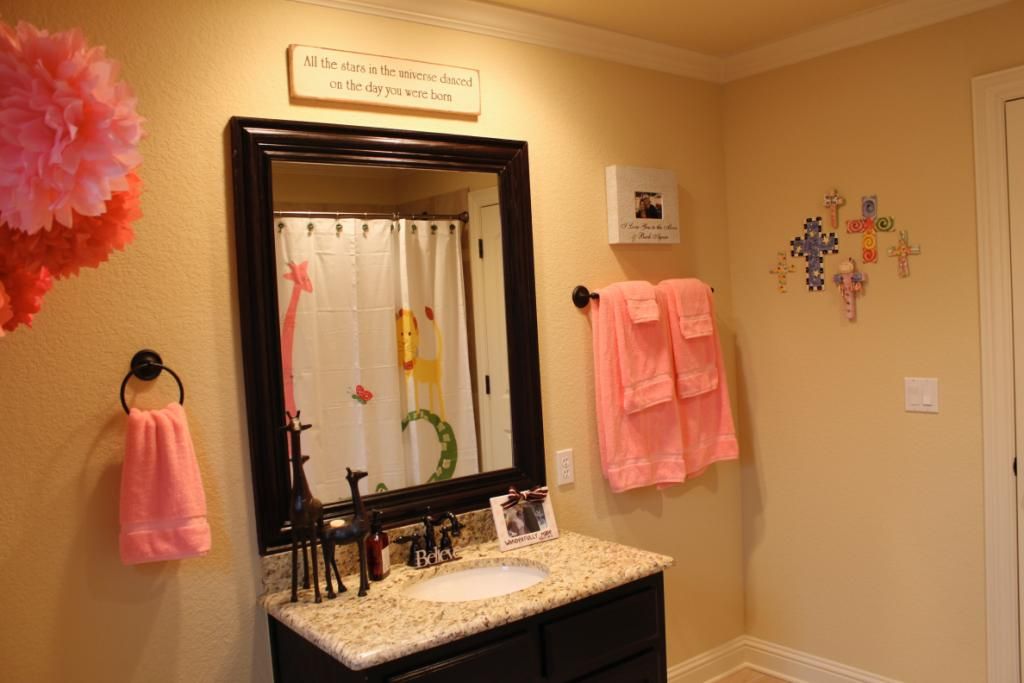 grace (our original dog-hter) meeting leighton & loving on her piggies!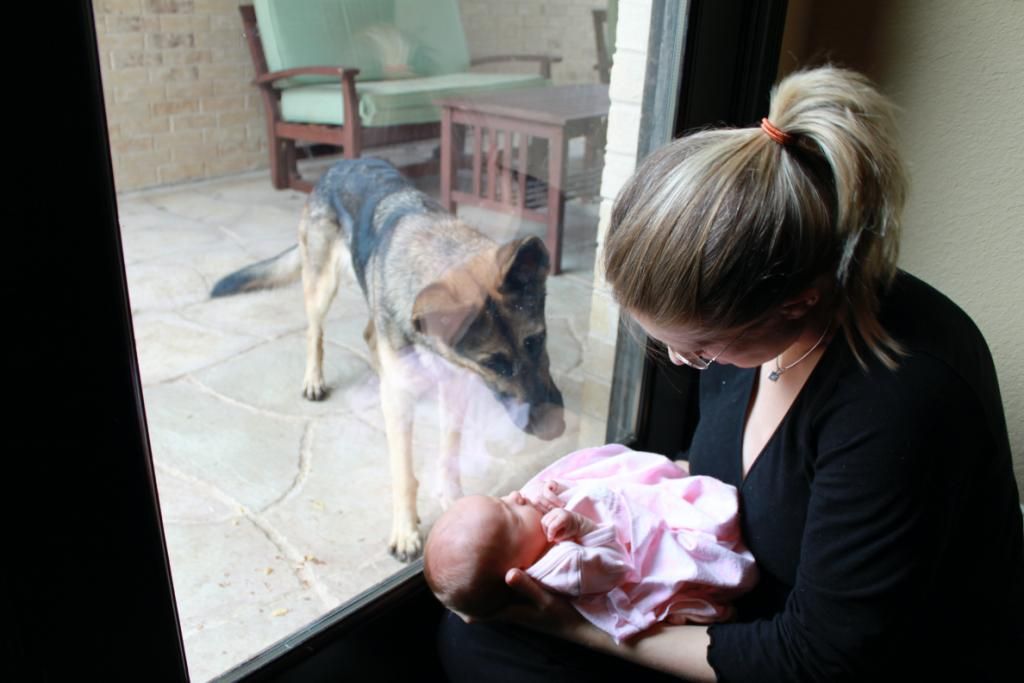 molly meeting leighton...in more of a controlled, zoo exhibit type display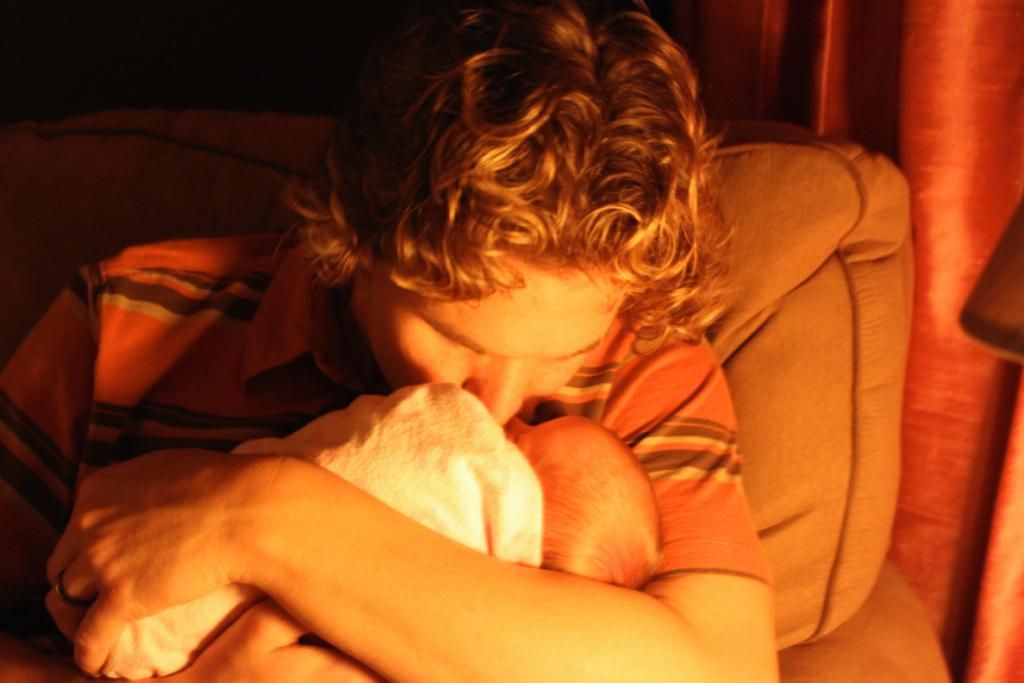 putting our darling to sleep on the first night at home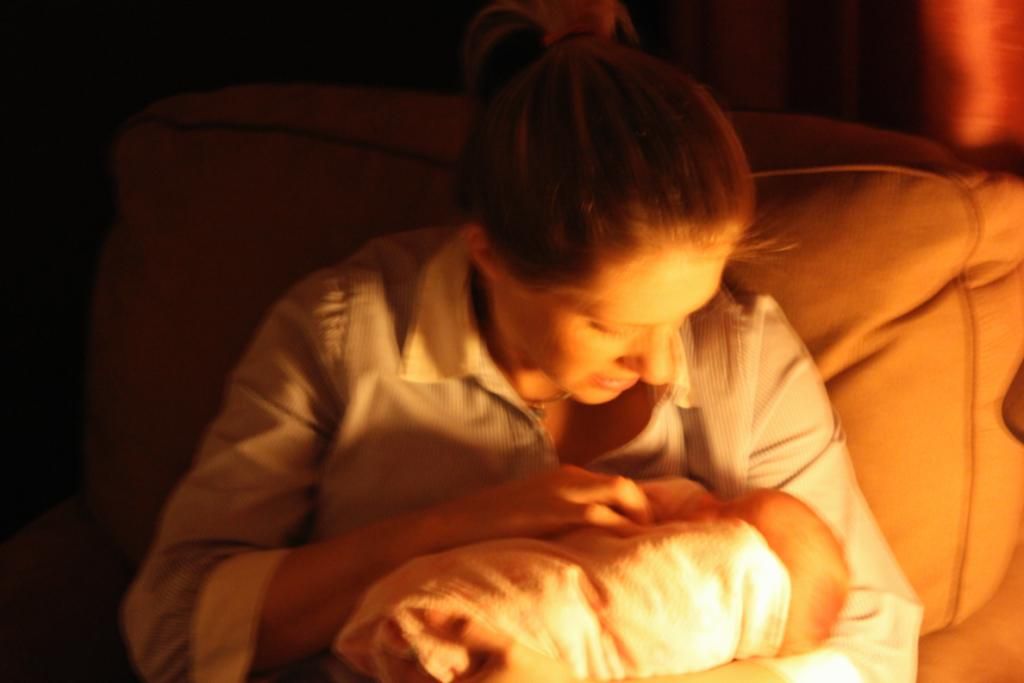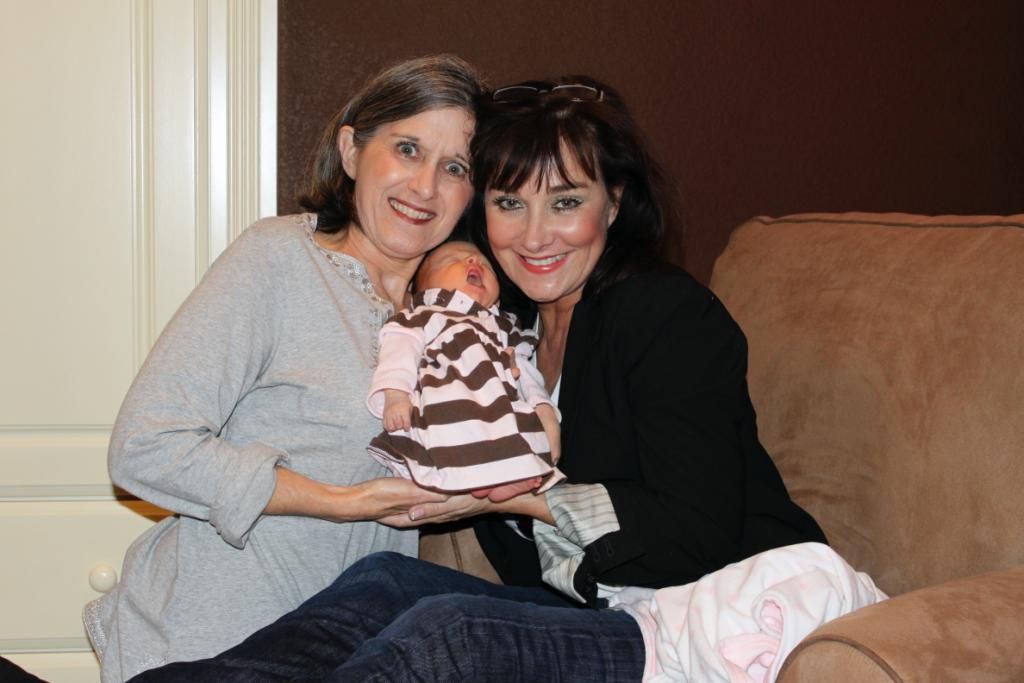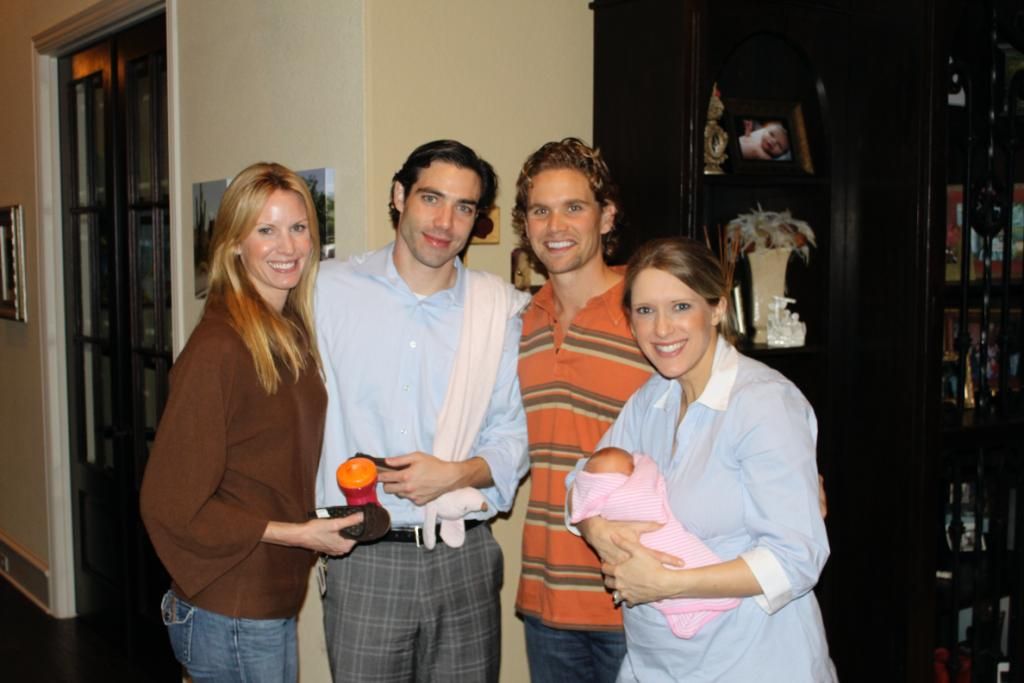 how the breech girlfriend sleeps!
thanks to honey (my mom) for getting all of these pictures posted for me! she has been a lifesaver for us since leighton was born--cooking, cleaning, running errands, babysitting to give me naps and generally loving on us all.
leighton's story in words...
it didn't exactly happen as i had planned (and, you know that i had it planned). i meant to have a calm realization that i was going into labor, to spend hours at home timing my contractions before we went to the hospital and to be very tough once we got there before caving for my epidural. i meant for my toes to be well manicured and for my nails to be painted. i meant to finish this month at work and to have an early december baby. and, i meant to push that little squirt out when the day came. not so much.
the story of leighton's birth really started the week before when i was walking through the grocery store buying stamps and, suddenly, realized that it looked like (emphasis on looked like) i had wet my pants. i called russ in a bit of a panic and went straight to the doctor to see if my water had broken. my doctor's partner determined that my water had NOT broken. ok, so was it leaking? probably not. ok, so what was that? i was sitting there thinking, "i know you have decided that i peed on myself, but i promise i didn't. i didn't, right? i mean, i didn't need to...or feel like i did..." whatever. a rather unsatisfying answer, but they scheduled me for a routine visit the following tuesday and sent me on my way. i returned to the reading room a little disappointed, a little relieved and a little awkward about how to explain my absence.
fast forward to monday, november 16th 2009. life as usual. russ and i both worked normal days. we spent the evening in front of a fire, [russ] sipping wine and eating homemade burgers. russ tapped my belly that night and told leighton that he was ready for her to come play with us. i scolded him for saying that because she was still a preemie (36 weeks 6 days, ~6pm), and we both laughed because she would technically be full term in only a matter of hours.
i was climbing in bed for the night about 10:30 and...gush. i told russell that i thought i had peed my pants (and this time might actually have bought that explanation). i showered, found new pajamas and was climbing back into bed and...gush. "you have got to be kidding me!" i was nervous about another false alarm, but russell convinced me that my water had really broken this time. i had leighton's and my bag packed, but poor russ was running around in a daze repeating, "i'm so unprepared! i should have packed earlier."
we drove to the hospital, trying to go fast just so we could throw that into the story, but we hit EVERY stop light between the house and Baylor, and what usually is a 5 minute car drive became 15. the 'you're about to be walking' version of our low gas light came on, and russell almost freaked out on me. but, we made it.
they checked me into an L&D room to determine if i needed to be admitted, and they started by asking 1000 questions, including "how do you learn best? 1-on-1. visual aides. etc." really?! you have got to be joking! my water may have just broken, and we may be having a baby tonight...and we're wasting time on a questionaire! finally someone checked and my water really had broken (3cm/90% effaced/-2). i wasn't hurting at first so russ and i roamed the baylor halls until my contractions were about 1 minute apart and enough to make me nauseous and sweaty at each peak. russ was afraid that i was going to pass out, so he banned me to my L&D room--and, i'll admit, i didn't argue.
my parents arrived from abilene about 2:10 AM, and by that time, i had progressed to 5 cm/fully effaced/high. all of anesthesia was tied up in emergency c-sections, so they gave me some IV medication to take the edge off my pain. it made me goo-oof-y. it was frustrating because i knew i was being weird but couldn't find the words to express the swirling sensation in my mind; i told everyone that it felt like "swimming in the ocean" and "like i've had 20 beers." russell's parents joined the action about 3:00 AM, and shortly thereafter, anesthesia arrived with their magic back needle. the waiting game continued until 5:15 AM.
through the last trimester, we noticed a very stubborn baby body part that would wedge itself up under my ribs, particulary if leighton got startled or if i started slouching at work. they had us convinced that it was her booty. yes, she could have inherited a rockhard tail section from me...ok, from her daddy...but a really hard, stubborn little head was her genetic fate and was always my concern. so, when they finally came to recheck me, i told joy (my friend from med school who was the resident on call) that there was still some piece of baby very high and very hard. i had made it to 6 cm/fully effaced/STILL high. joy looked with a sono and within seconds, we could both see that leighton was breech.
i knew immediately that we were now talking c-section, and i was disappointed. since i was dilated, they wanted to proceed fairly quickly to the OR so that she wouldn't drop down and complicate the surgery. anesthesia came to tweak my epidural--to make the tingly legs that i could move feel like complete logs. russell suited up in scrubs and caroline made it to take pictures, and then they rolled me back. it was so strange to be on that side of the blue drape--to know what the surgery would have looked like but to only be able to hear them asking for instruments from the scrub nurse, to be completely awake and know they were cutting. russell was fantastic; he was all i could see, and i won't ever forget the pensive look on his face.
i heard the surgeon say, "she's out," but there was no immediate cry. i was imploringly telling russell, "she needs to cry! she needs to cry!" leighton finally whimpered a pathetic little kitten noise--and then she got going. thank you Jesus. it felt like an eternity trapped behind that blue drape--not being able to see her, relying on russell to relay that she was breathing well and that she was pink and that she was beautiful. the pictures of those moments are priceless to me since i missed them in realtime.
finally, russ brought her over to me. he has since said, "when i saw her and i saw you, the whole world stopped." i can't be any more poetic about it than that.
leighton has been perfect. she is completely chill, and i have to wake her up at night. i can't spend enough time rocking her and absorbing every detail. it's still just surreal that she is ours.
we are so grateful for her health and her safety. we are joyfully smitten. we are overwhelmingly in love. we are blessed.
"For this child, I have prayed; and the Lord hath given me my petition which I asked of Him"
I Samuel 1:27