i have 2 pearly white T-rex teeth...
the better to bite you with, my dear.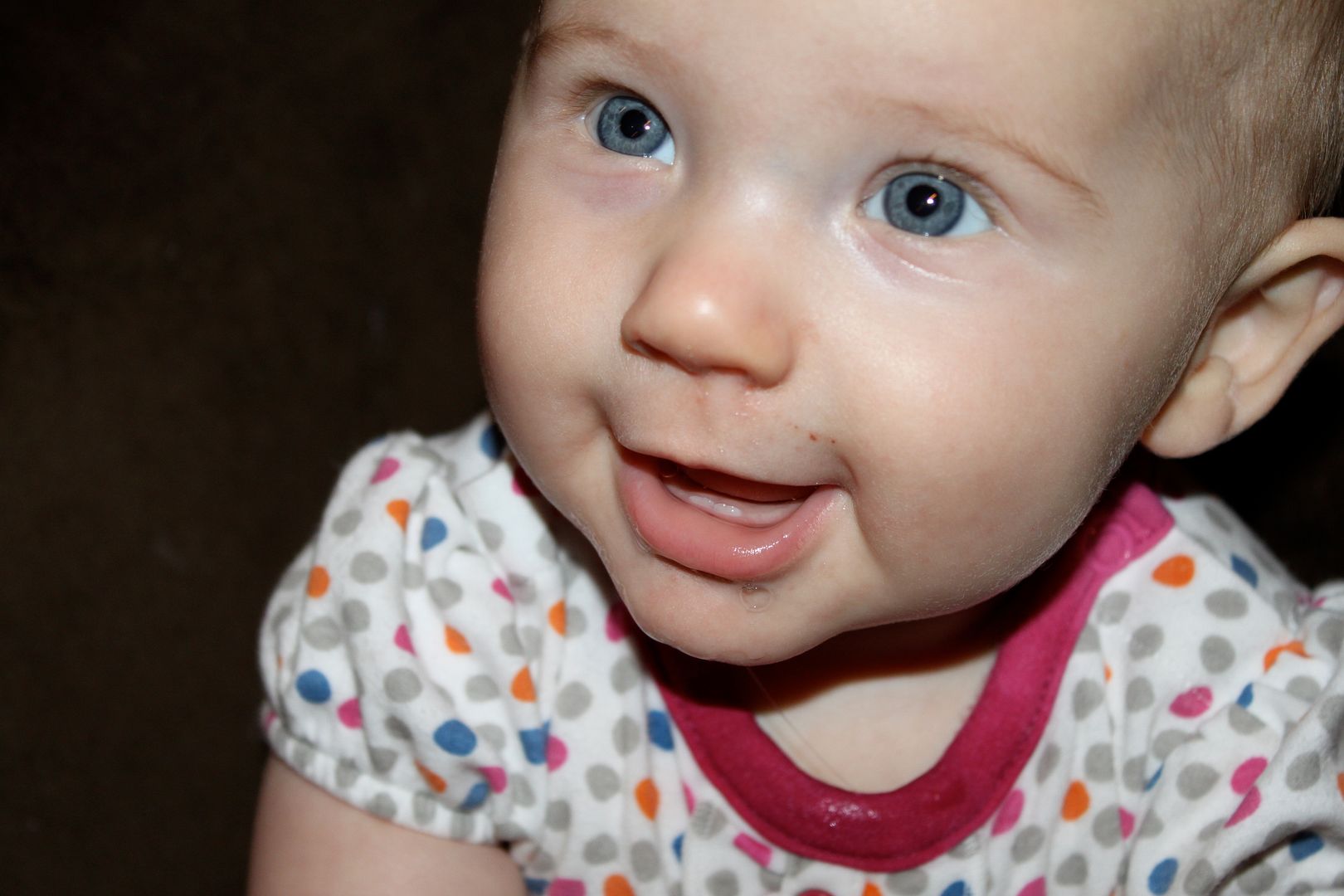 i have crazy out-of-control drool, but grace doesn't seem to mind.
and, i am A-L-M-O-S-T crawling. right now it's a booty shake, a slight shuffle backwards, a belly flop and a squeal of frustration OR continual rocking and a serious face of fear/uncertainty.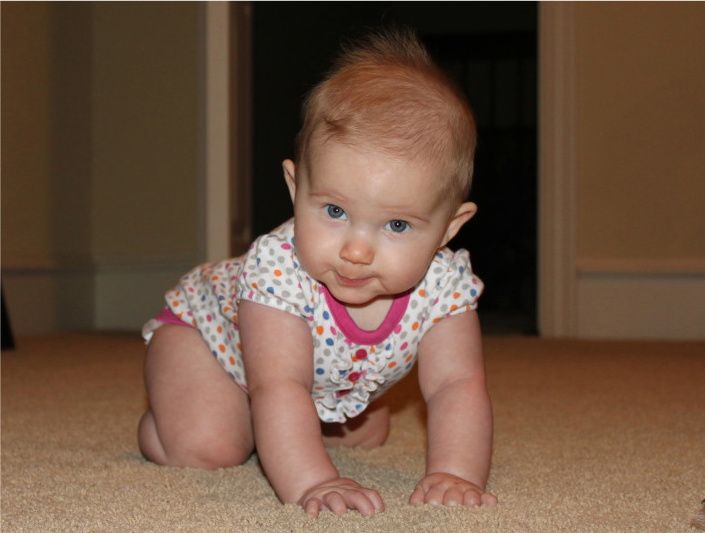 watch out world